Simple,
Easy-to-Use Interface
Manage contacts
Track donations
Create auction items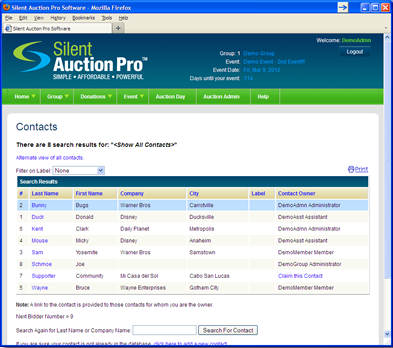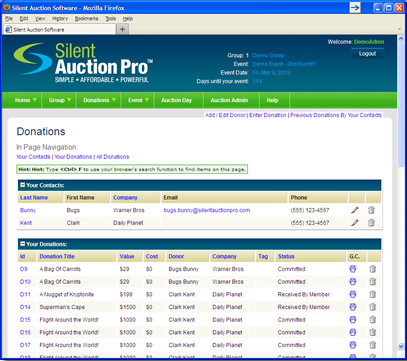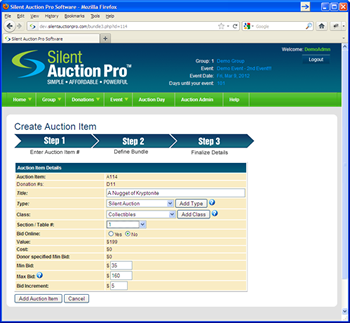 Customizable
Bid Sheets
1/2 page
Full page
Multi-winner bid sheet
More...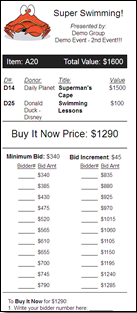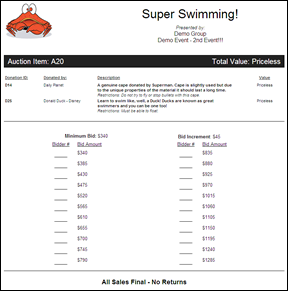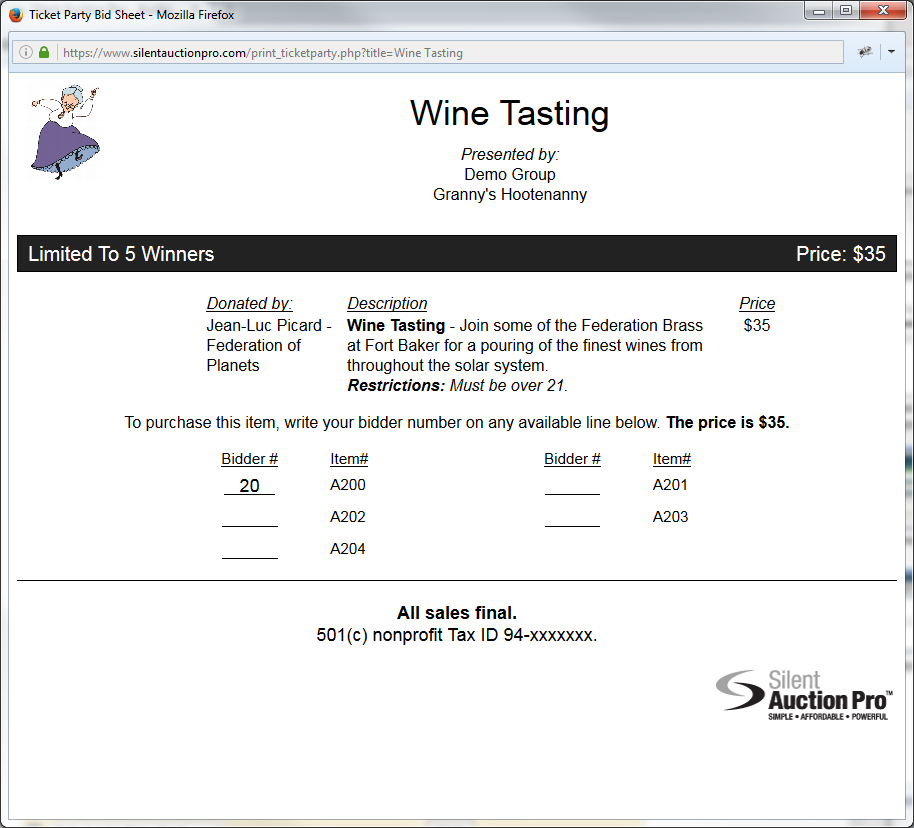 Sell Tickets and Accept
Donations Online
Automatic, Customizable
Online Program Guide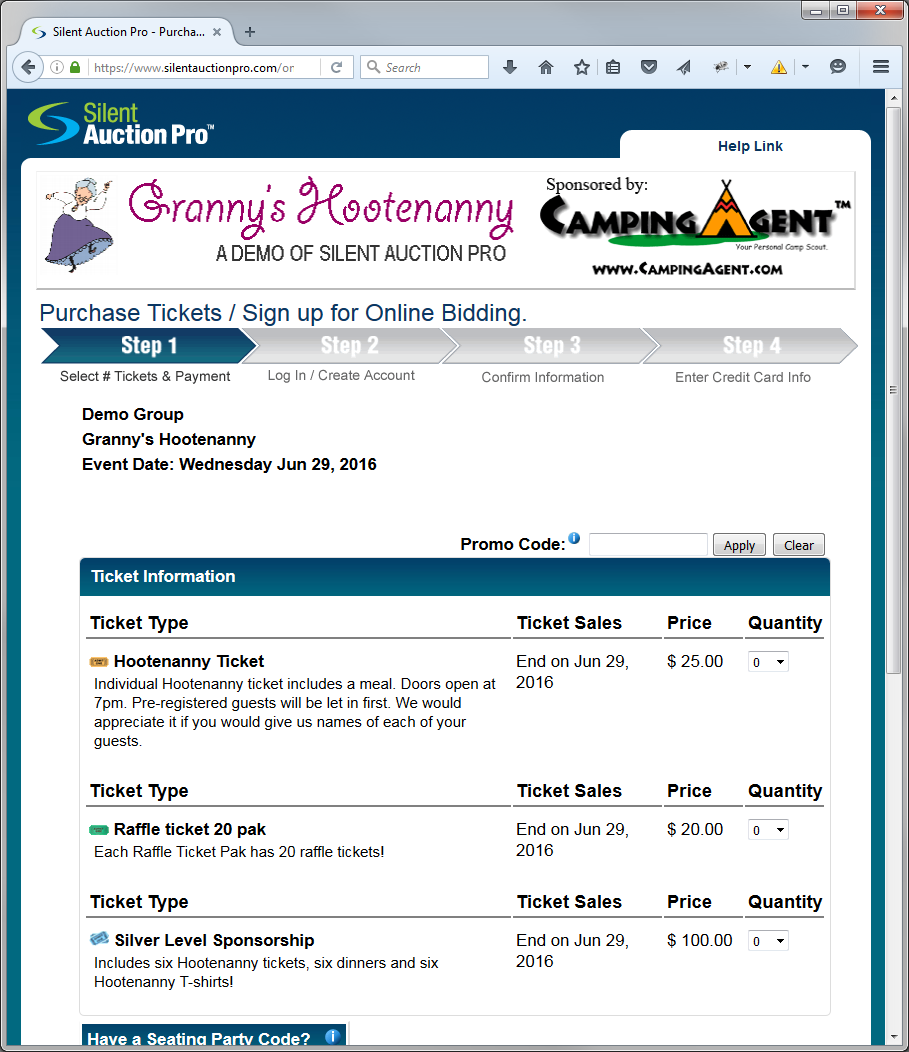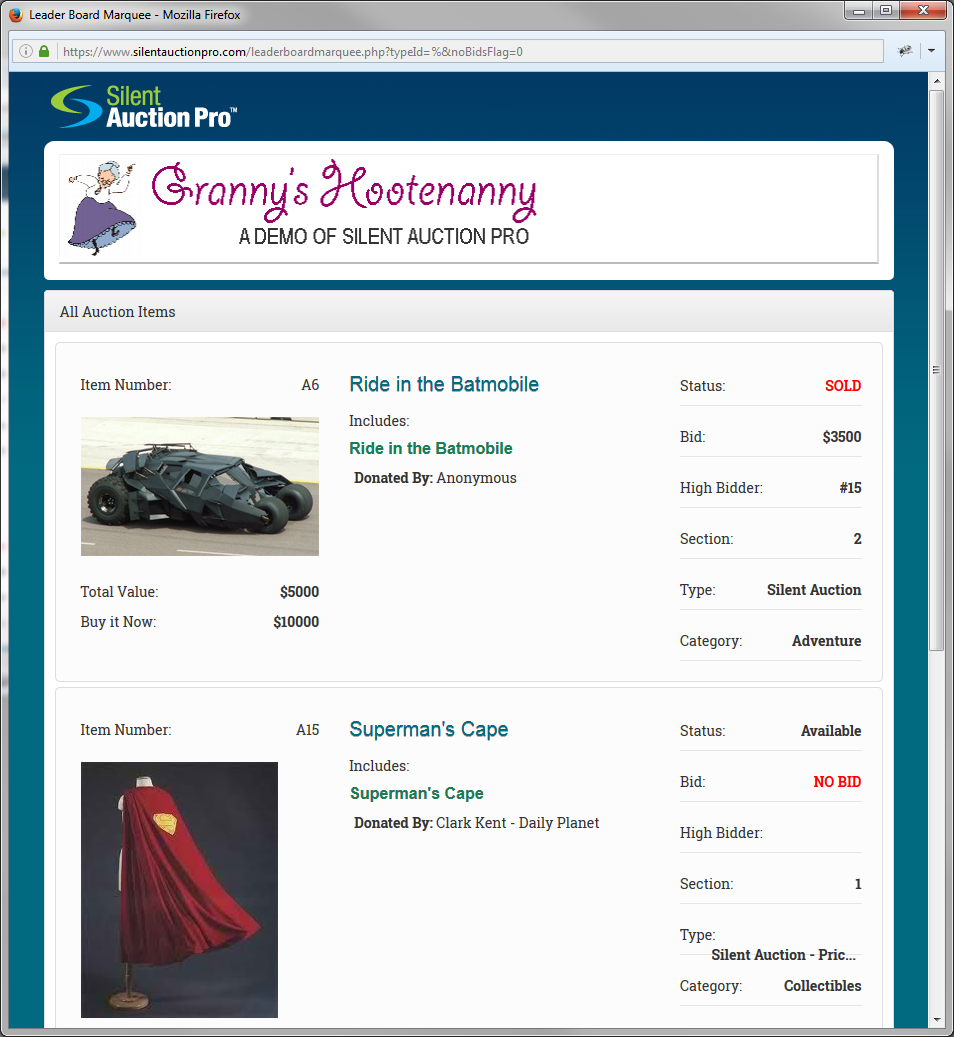 Multiple Payment Options
and Professional Printed
Receipts with the
Optional AuctionDayTM
Component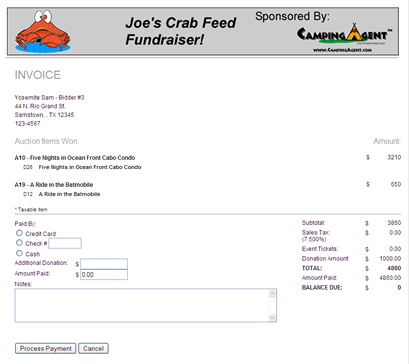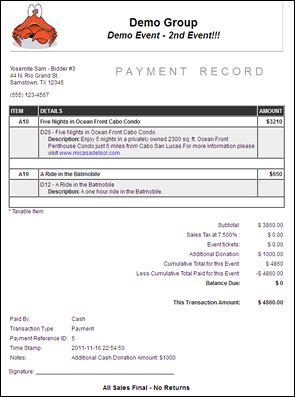 Optional Online Bidding
Available with the
AuctionOnlineTM Component
Simple online bidding
management interface
Professional online bidding
list and grid views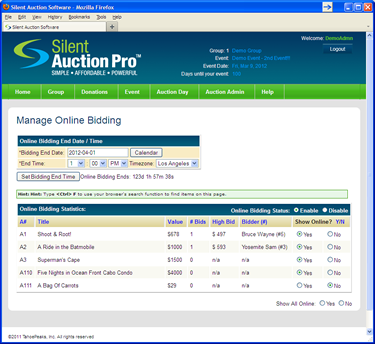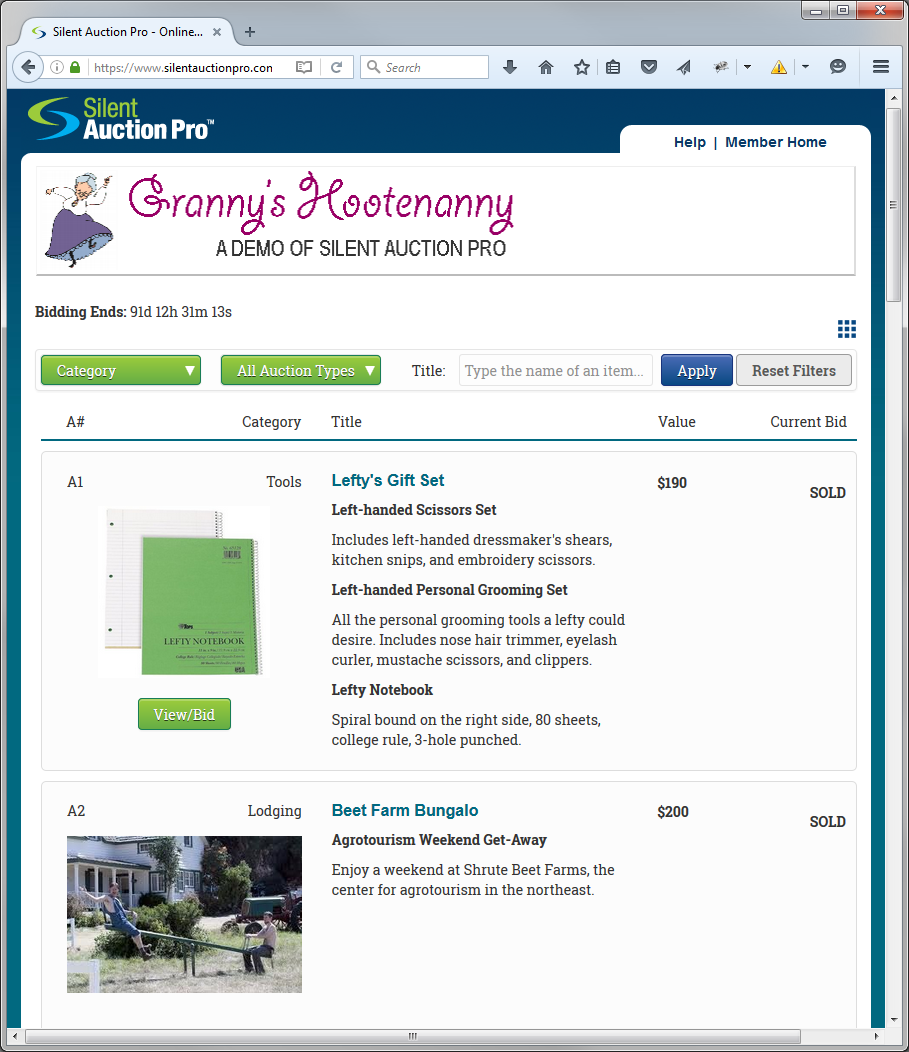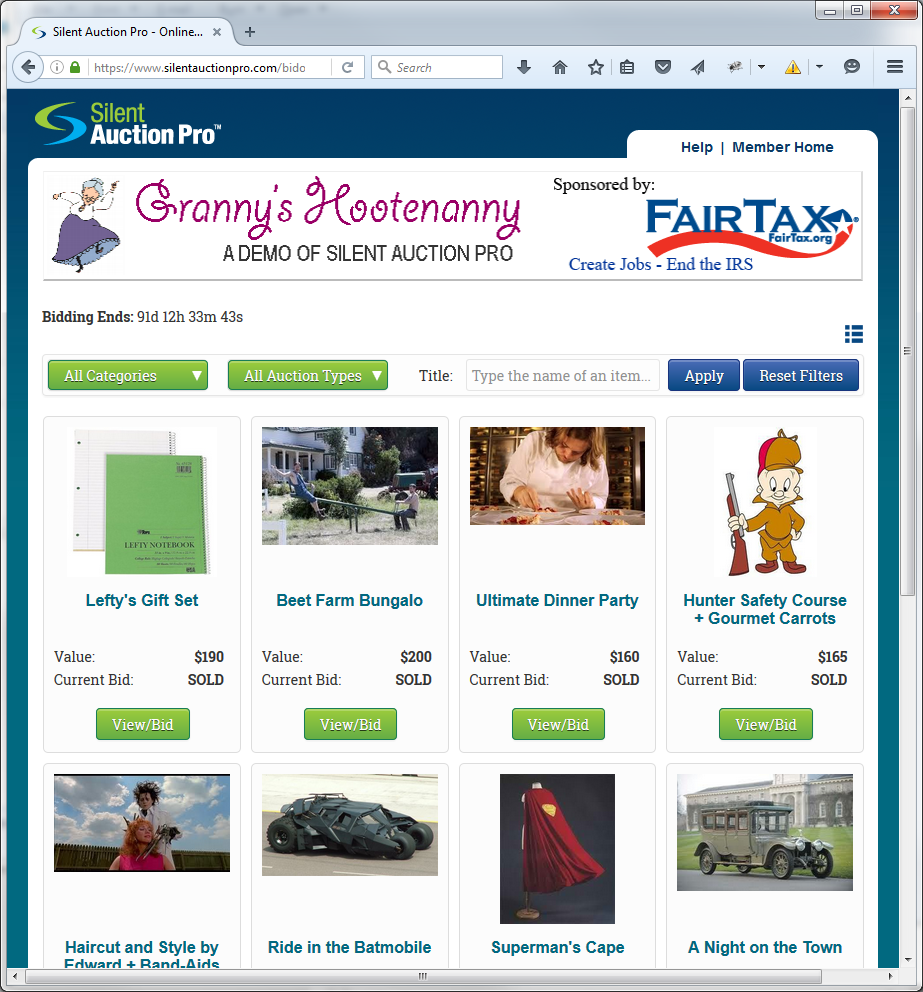 Mobile Optimized Bidding
with AuctionMobileTM
Browse auction items by:
Auction Type (Silent, Live, etc.) Item Class (Dining, Wine, etc.)
View item details including photos
Automatic text alerts and bidding status
Kiosk bidding and more...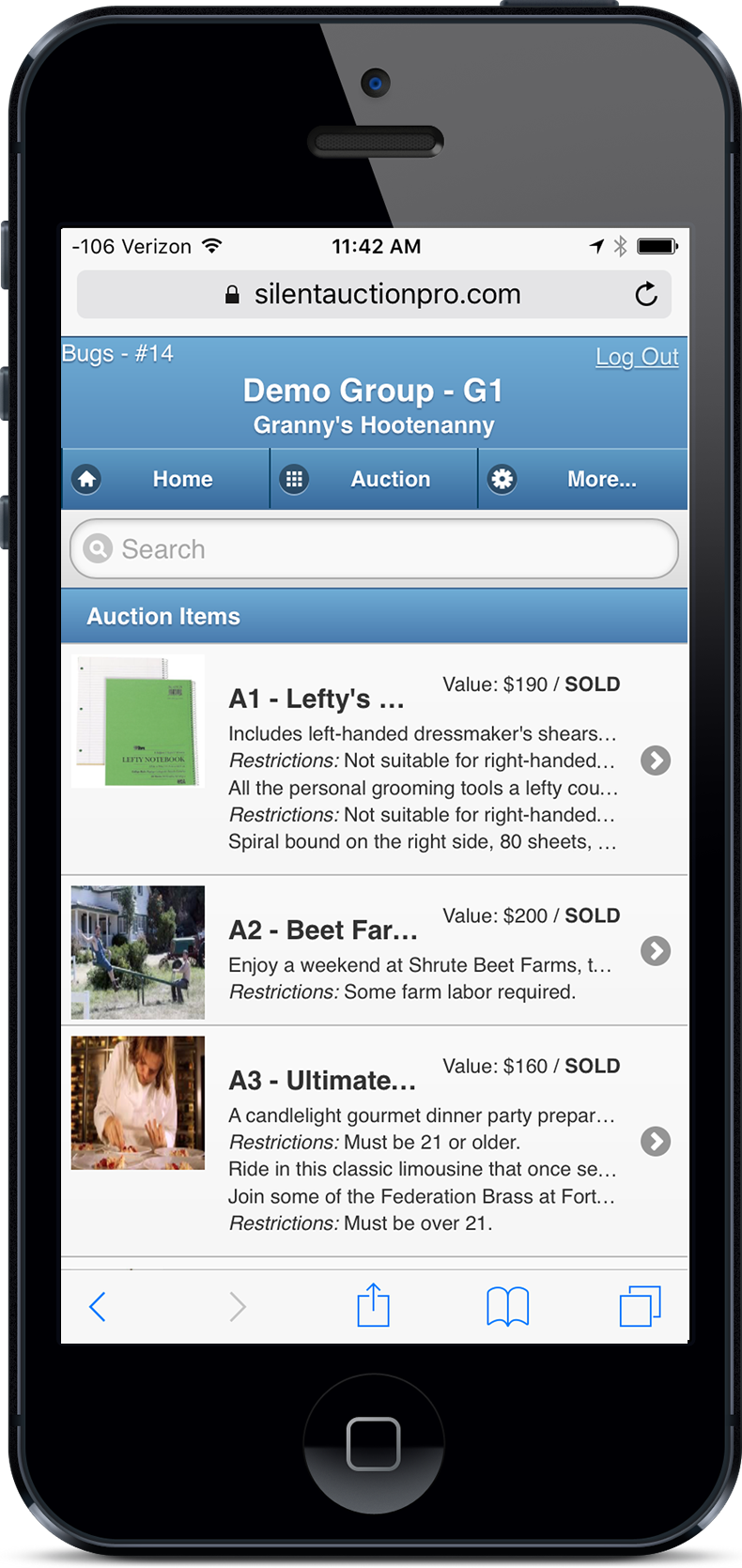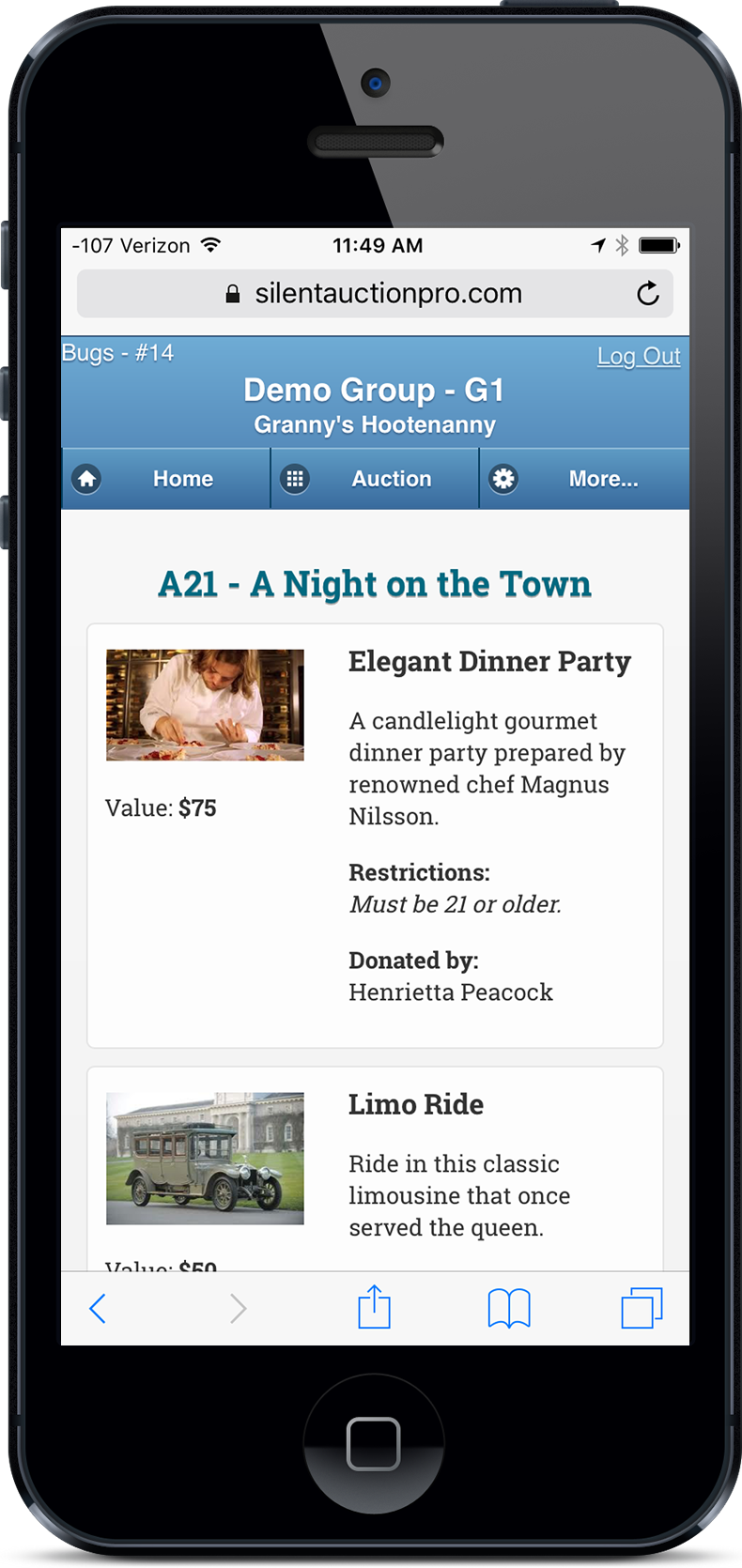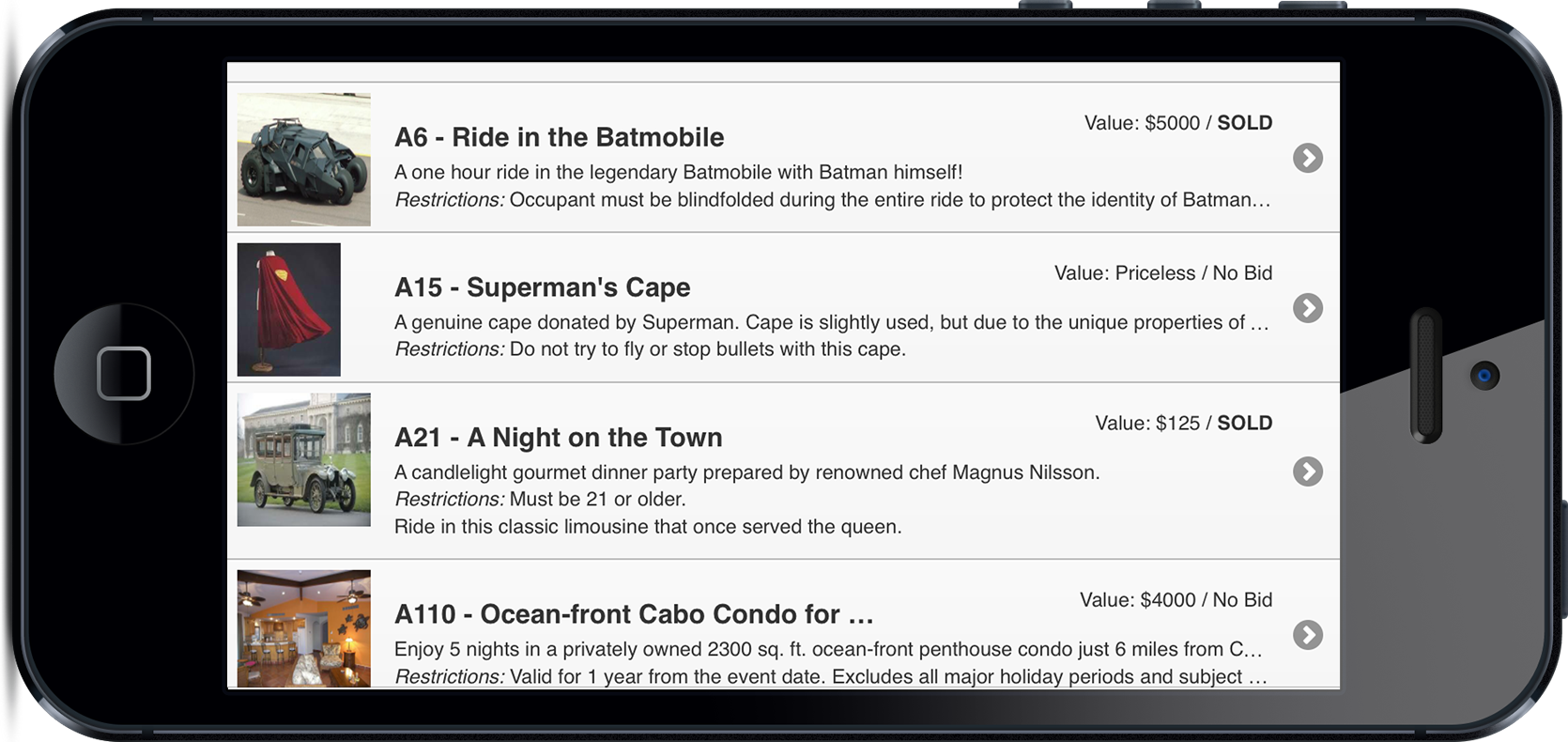 Extensive,
Easy-to-Read,
Step-by-Step
Online Help
and Video
Tutorials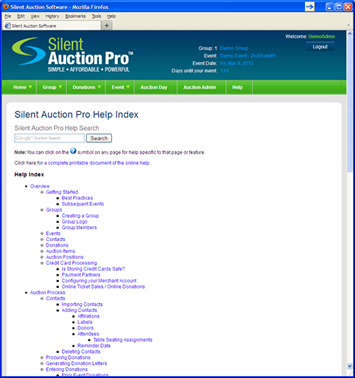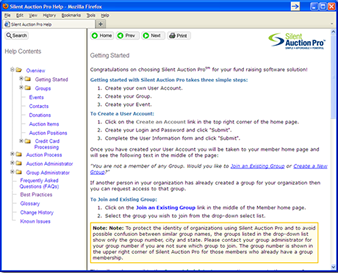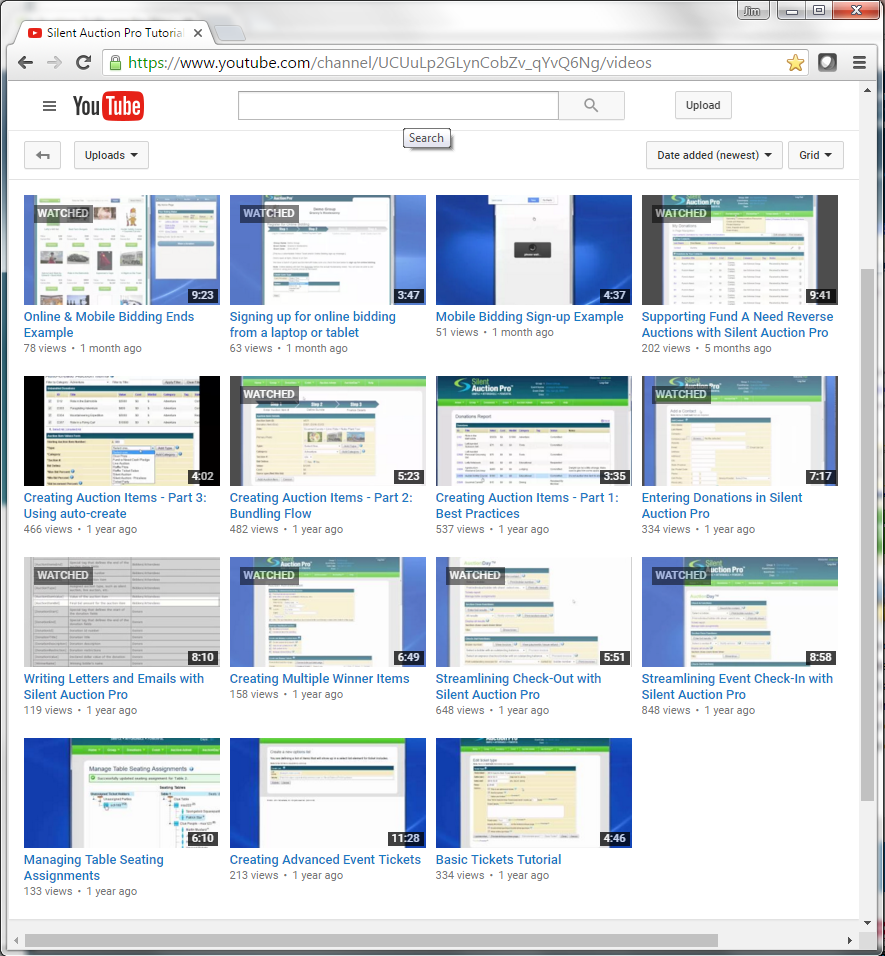 What is
Silent Auction Pro?
Online event management software for virtual fundraising events, providing a complete event management solution for charitable fundraising. Sell tickets, store credit cards, online and mobile bidding, and more. #1 reviewed and rated software for all types of charitable organizations including Schools, Churchs, Service Clubs, etc.

Maximize your Profits,
Minimize your time...
Running a fundraiser is a lot of work. You want a tool that makes it easy, has everything you need, and doesn't cost an arm and a leg. Silent Auction Pro is the solution - Simple, Affordable, Powerful. Our web-based interface is intuitive and easy-to-use from the first click, and help is available at a touch of a button...

Mobile Bidding, Online
Bidding and More...
Instantly create customized online bidding and mobile bidding websites, or generate bid sheets and bidder paddles. Sell tickets and accept credit cards. Send text notifications, track bidding trends and status. After your event, access detailed reports that analyze every aspect of your event...

Here's what our customers are saying:
Thank you to Silent Auction Pro for helping our school raise over $60,000 for our technology fund! We decided to use Silent Auction Pro due to the success of another charity, and we are glad we did. As treasurer of our organization, I loved the fact that I didn't need to get involved with our ticket sales. People were able to easily go on-line and order tickets themselves, and we could just print out the list of guests. We also received excellent support- the Silent Auction Pro team was always available to help us get our questions answered, and the website had all the information we needed as well. For an organization run by volunteers, we needed all the help we could get, and Silent Auction Pro definitely helped us out. We used many of its features including on-line bidding and credit card support. Our event ran smoothly, and the tips Silent Auction Pro gave us came in very handy. Now we are able to easily print out what money we received. All in all, we had a major success...
Kessie C
Treasurer - Westlake Village
Raised over $60,000