Simple,
Easy-to-Use Interface
Manage contacts
Track donations
Create auction items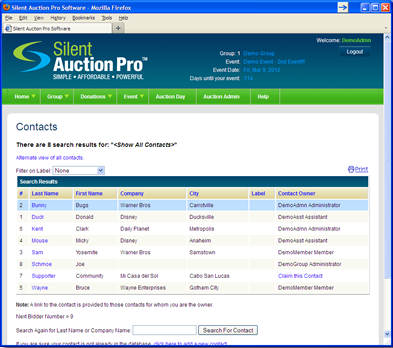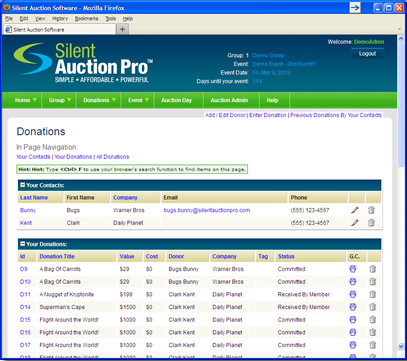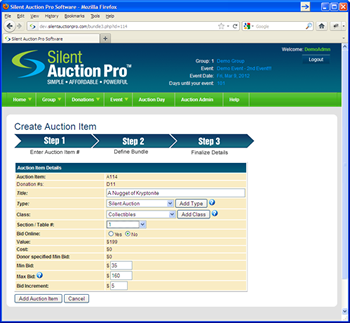 Customizable
Bid Sheets
1/2 page
Full page
Multi-winner bid sheet
More...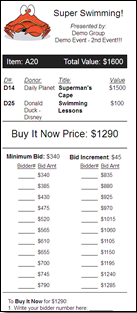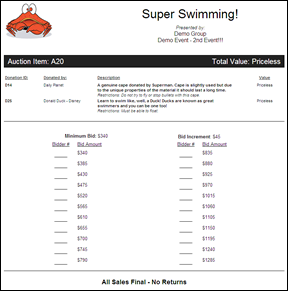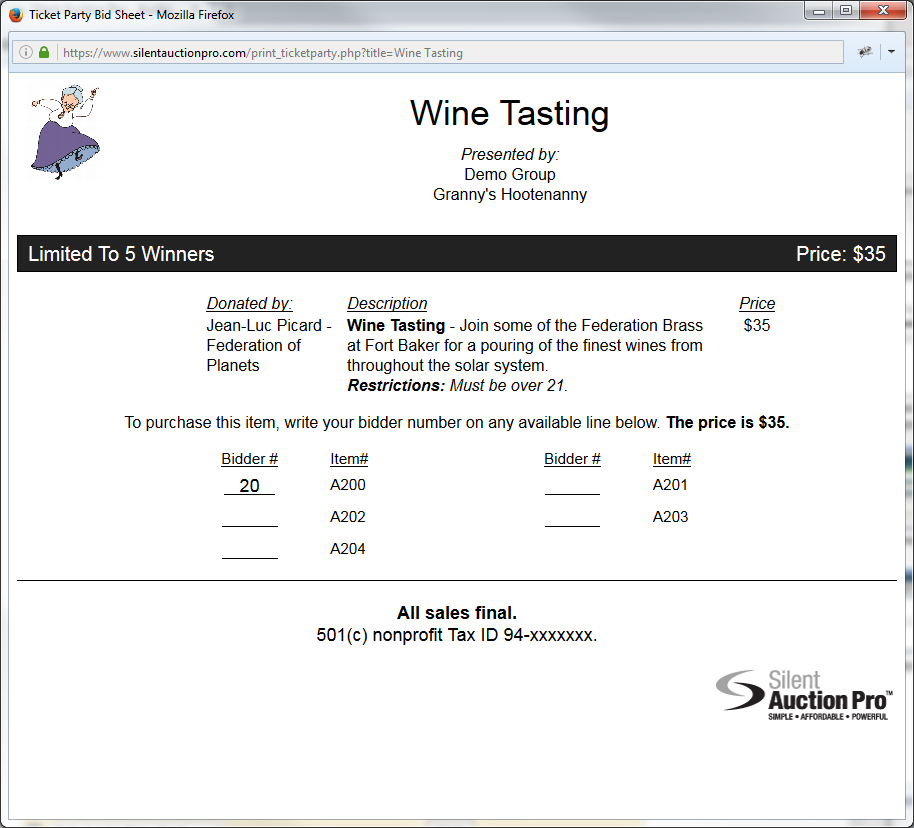 Sell Tickets and Accept
Donations Online
Automatic, Customizable
Online Program Guide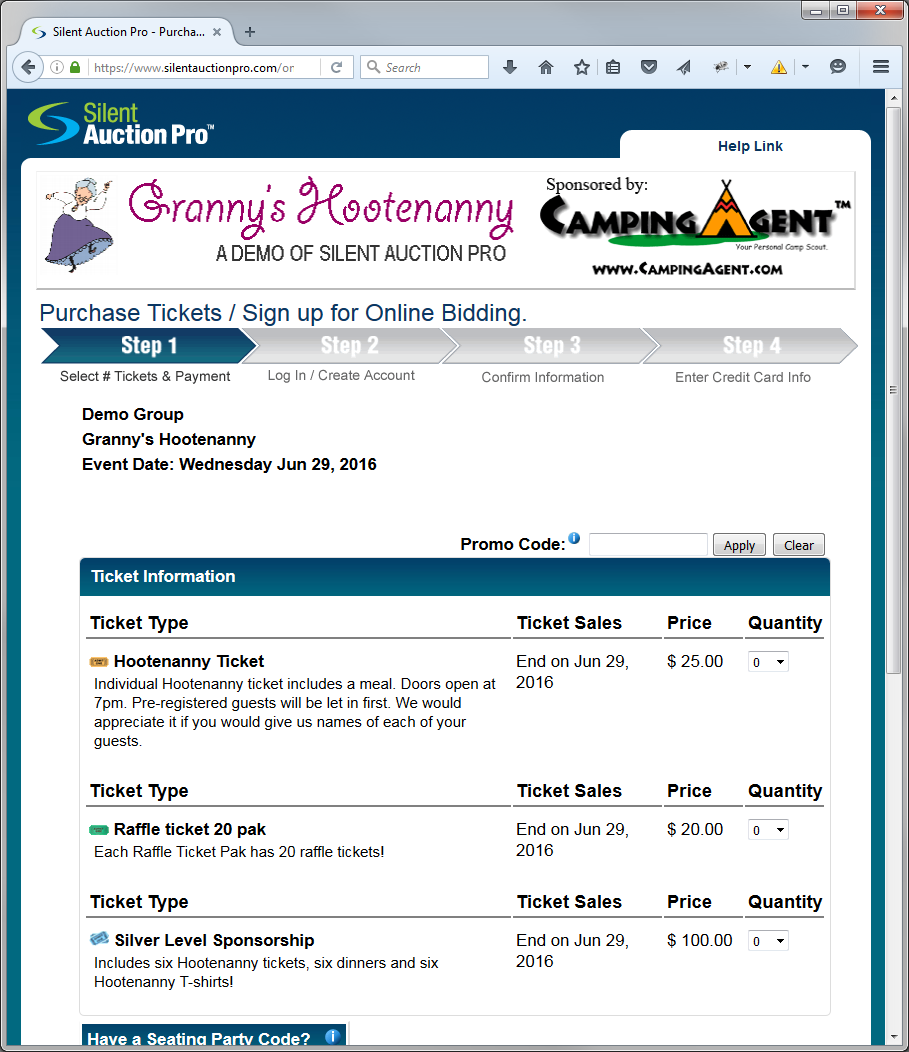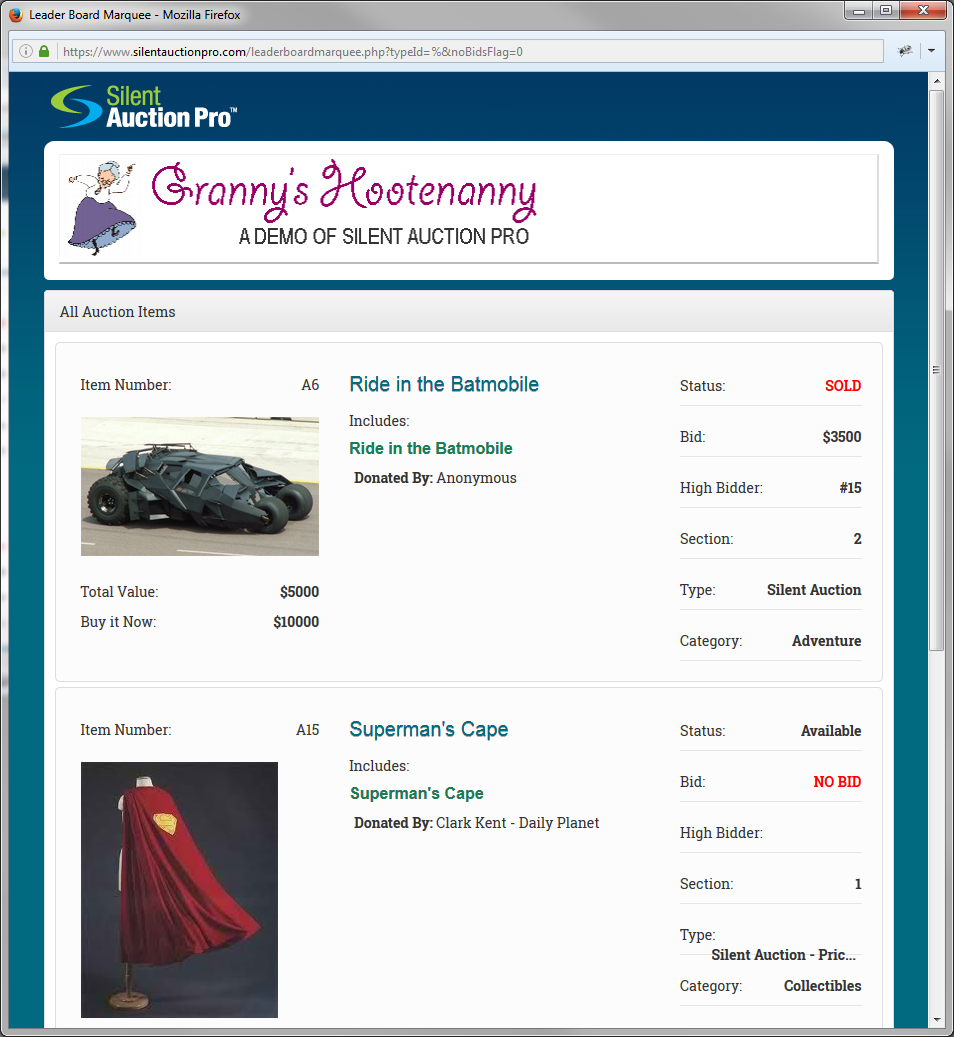 Multiple Payment Options
and Professional Printed
Receipts with the
Optional AuctionDayTM
Component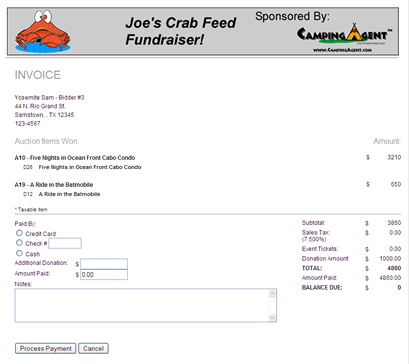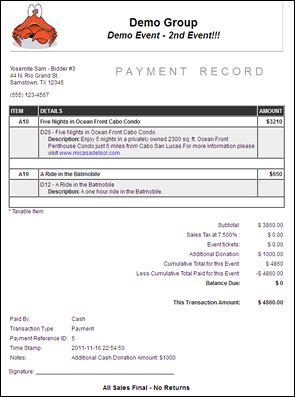 Optional Online Bidding
Available with the
AuctionOnlineTM Component
Simple online bidding
management interface
Professional online bidding
list and grid views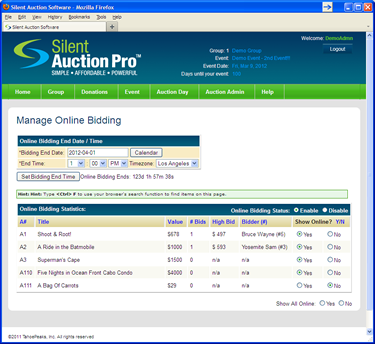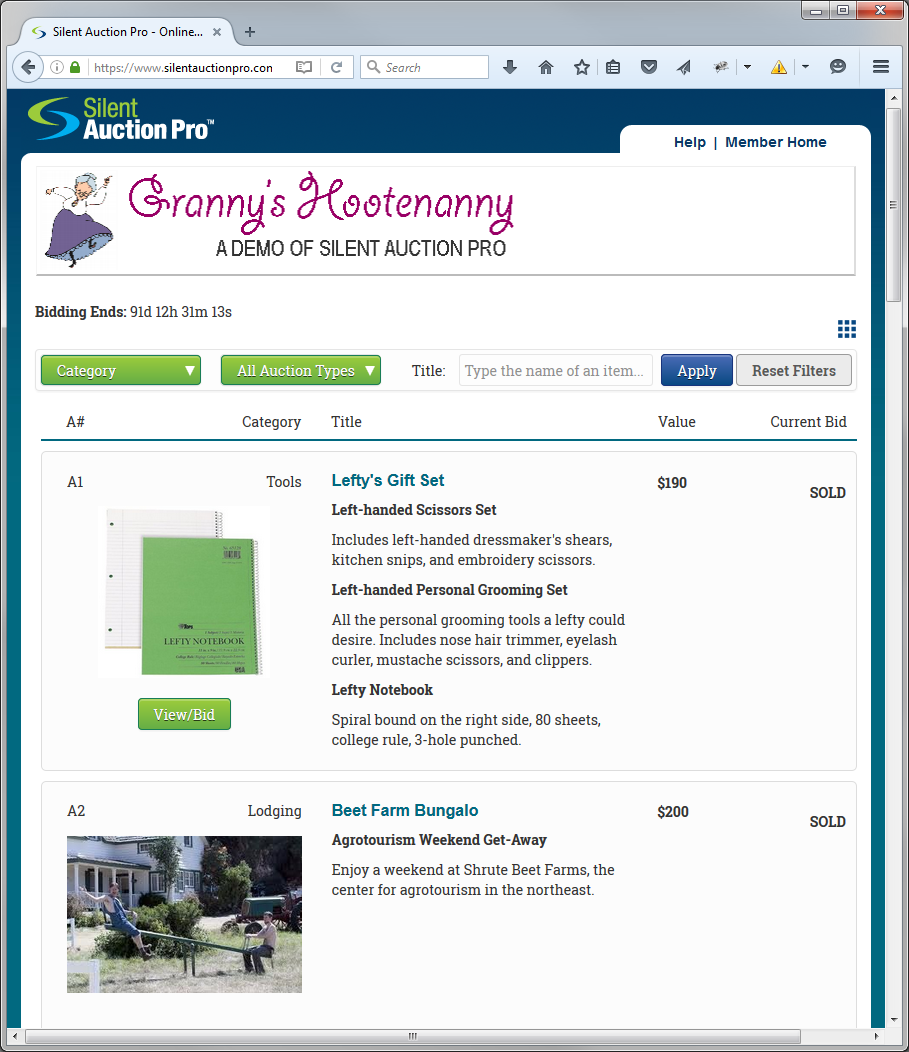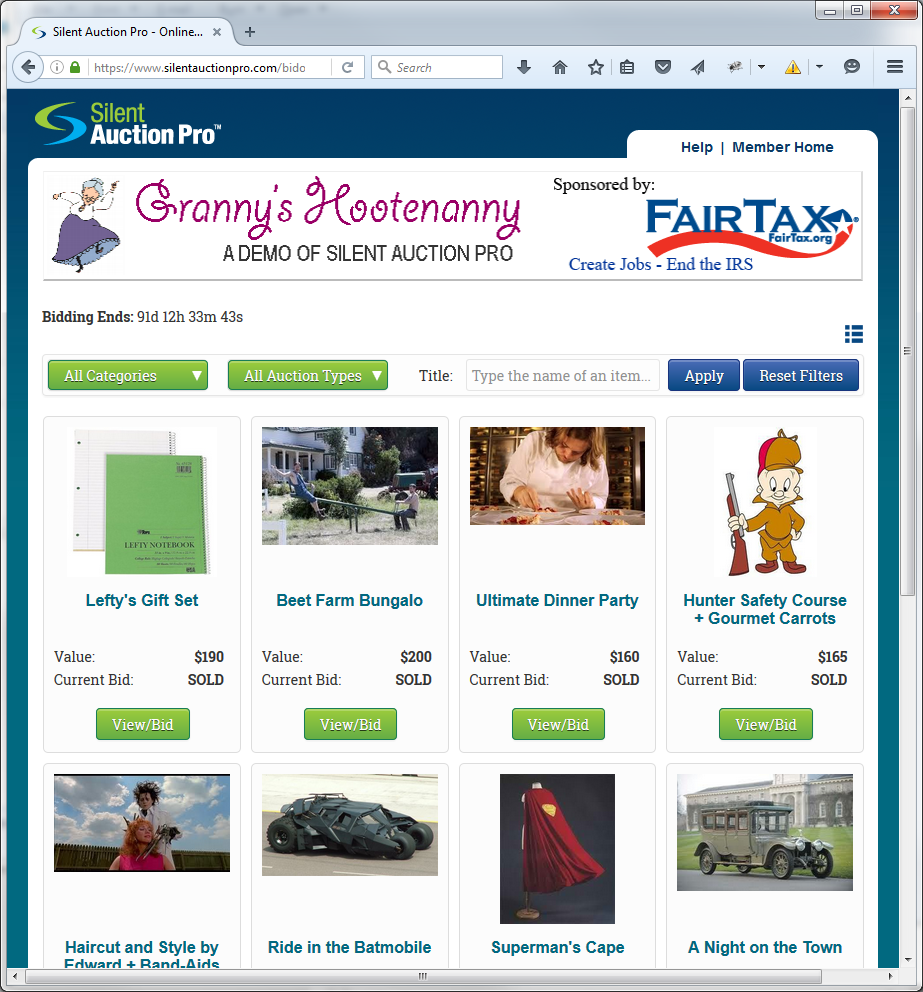 Mobile Optimized Bidding
with AuctionMobileTM
Browse auction items by:
Auction Type (Silent, Live, etc.) Item Class (Dining, Wine, etc.)
View item details including photos
Automatic text alerts and bidding status
Kiosk bidding and more...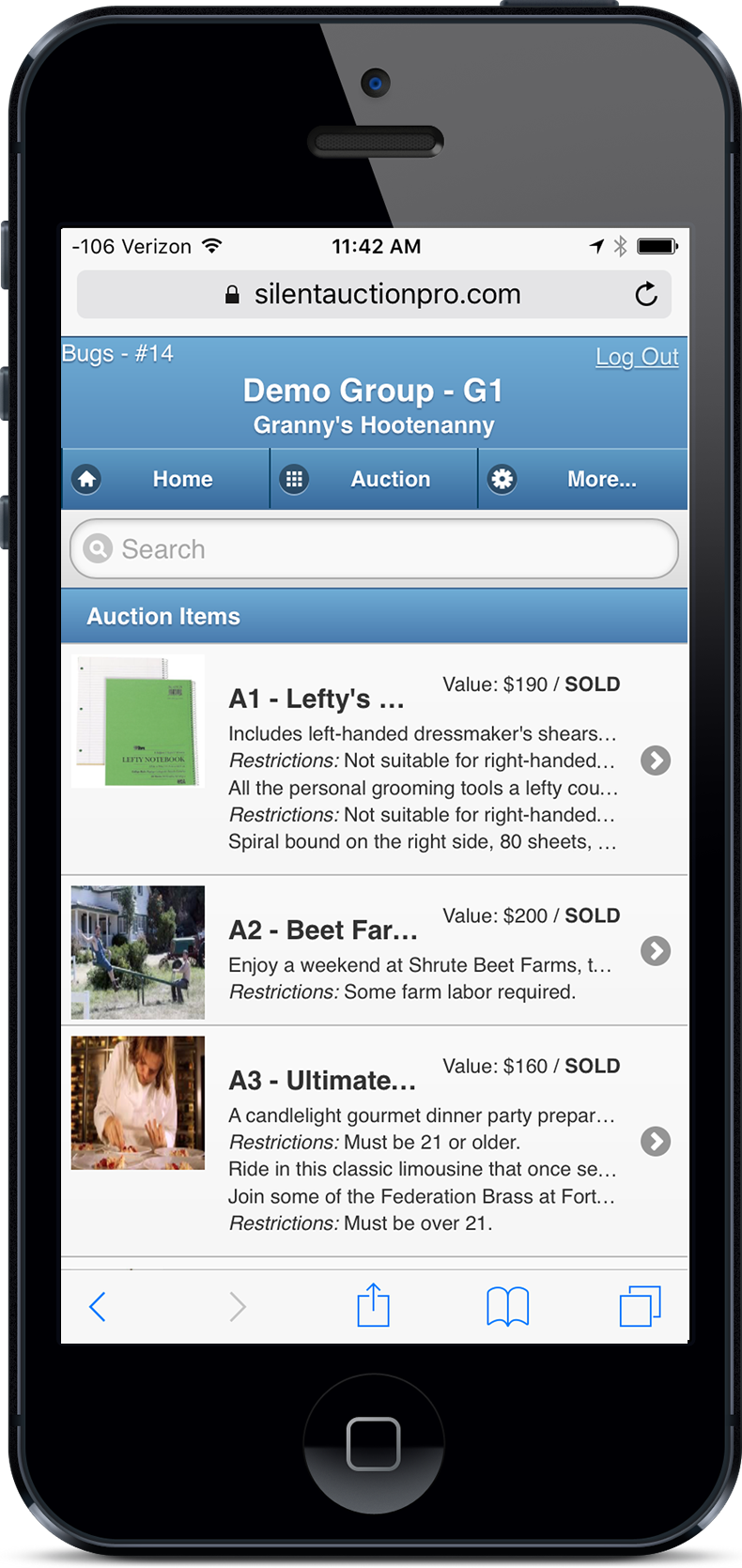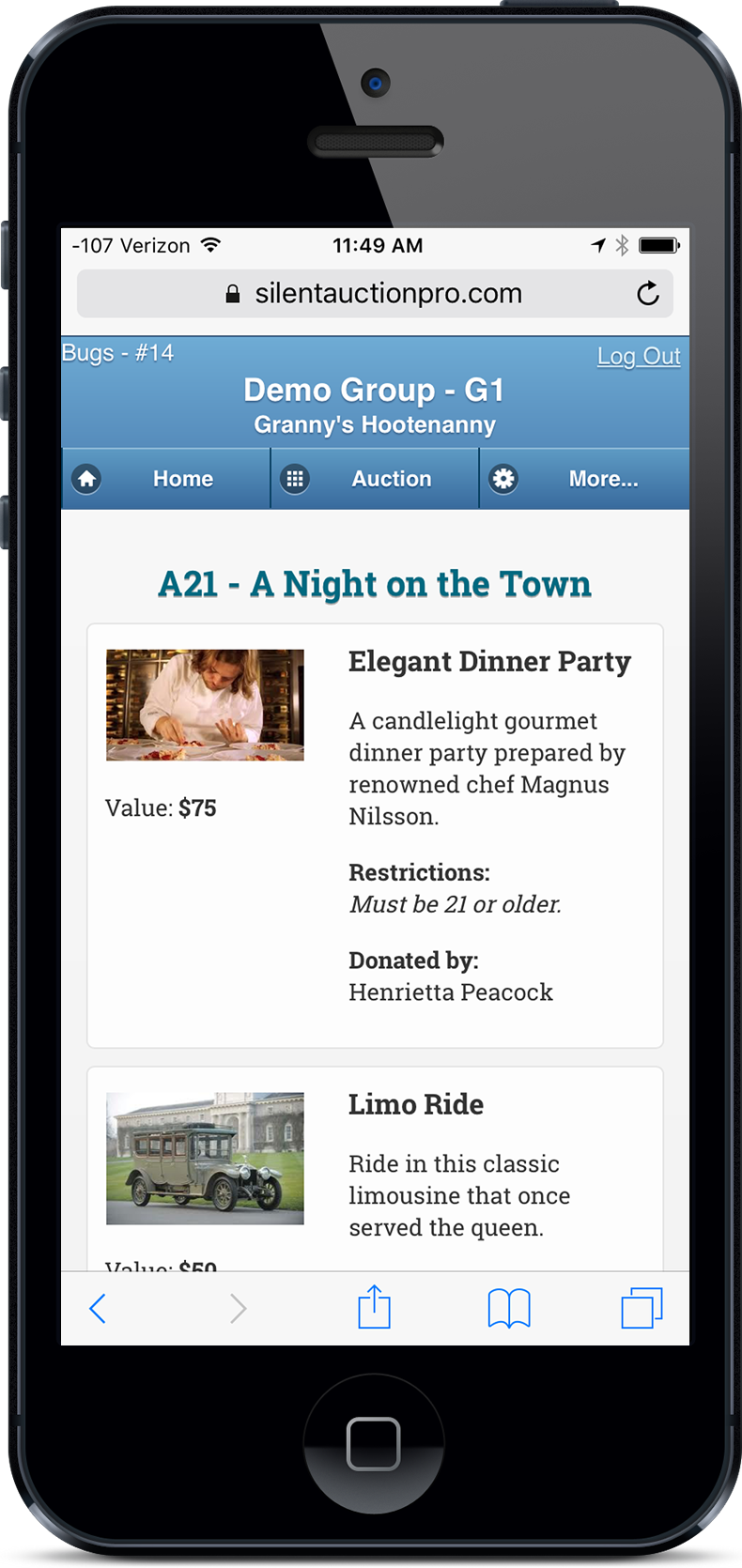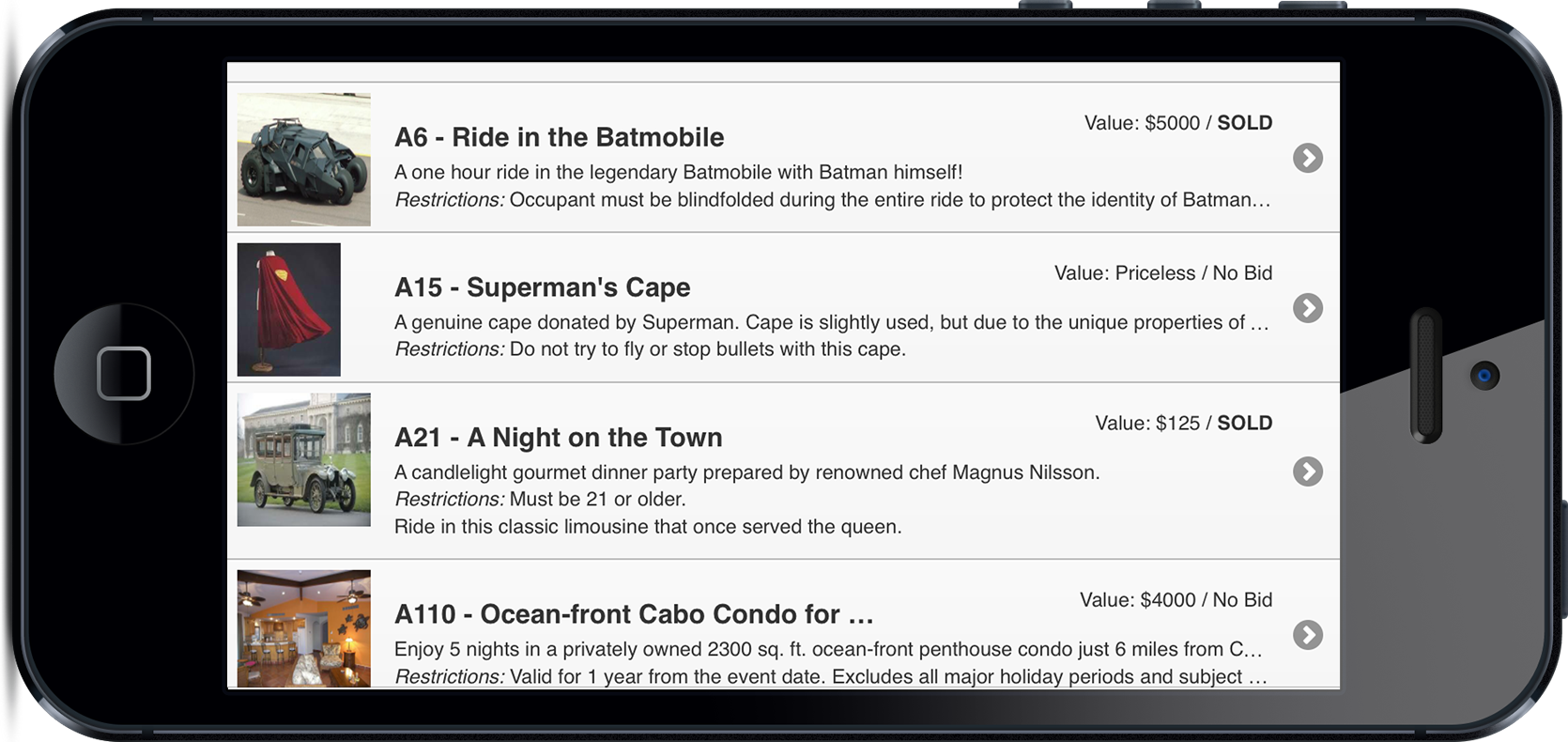 Extensive,
Easy-to-Read,
Step-by-Step
Online Help
and Video
Tutorials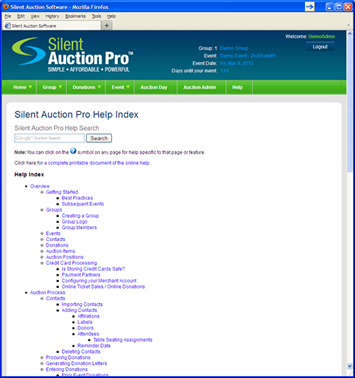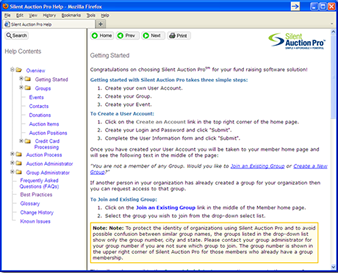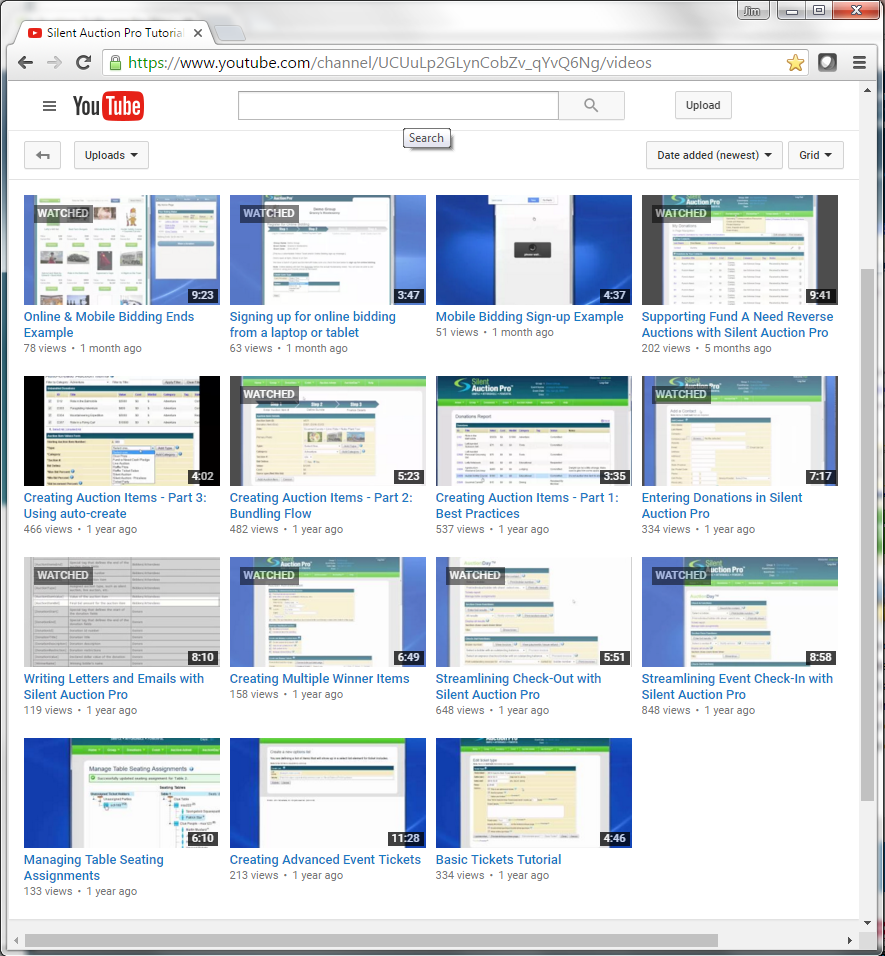 What is
Silent Auction Pro?
Online silent auction event management software providing a complete event management solution for charitable fundraising. Sell tickets, store credit cards, online and mobile bidding, and more. Top rated software for all types of charitable organizations including Schools, Churchs, Service Clubs, etc.

Maximize your Profits,
Minimize your time...
Running a fundraiser is a lot of work. You want a tool that makes it easy, has everything you need, and doesn't cost an arm and a leg. Silent Auction Pro is the solution - Simple, Affordable, Powerful. Our web-based interface is intuitive and easy-to-use from the first click, and help is available at a touch of a button...

Mobile Bidding, Online
Bidding and More...
Instantly create customized online bidding and mobile bidding websites, or generate bid sheets and bidder paddles. Sell tickets and accept credit cards. Send text notifications, track bidding trends and status. After your event, access detailed reports that analyze every aspect of your event...

Here's what our customers are saying:
For several years, our school has hosted live and silent auction fundraisers where parent volunteers generated MS Excel worksheets and Access databases to track contacts, donations and auction items. This year we were thrilled to discover Silent Auction Pro! Multiple users, many with little computer skill, were able to log on to Silent Auction Pro from any computer and track all of the data necessary to run a successful auction. From managing contacts to bundling auction items, we were constantly impressed with the level of functionality of this software. In addition, the ability to accept credit cards for payment really increased our profits. The Silent Auction Pro support staff went above and beyond to answer our questions in a timely fashion ensuring that the data management aspect of our auction ran very smoothly. We will definitely be using Silent Auction Pro in the future to simplify our fundraising efforts.
Heather
Auction Chair - St. Christopher's Montessori Preschool - Canada
Raised over $14,000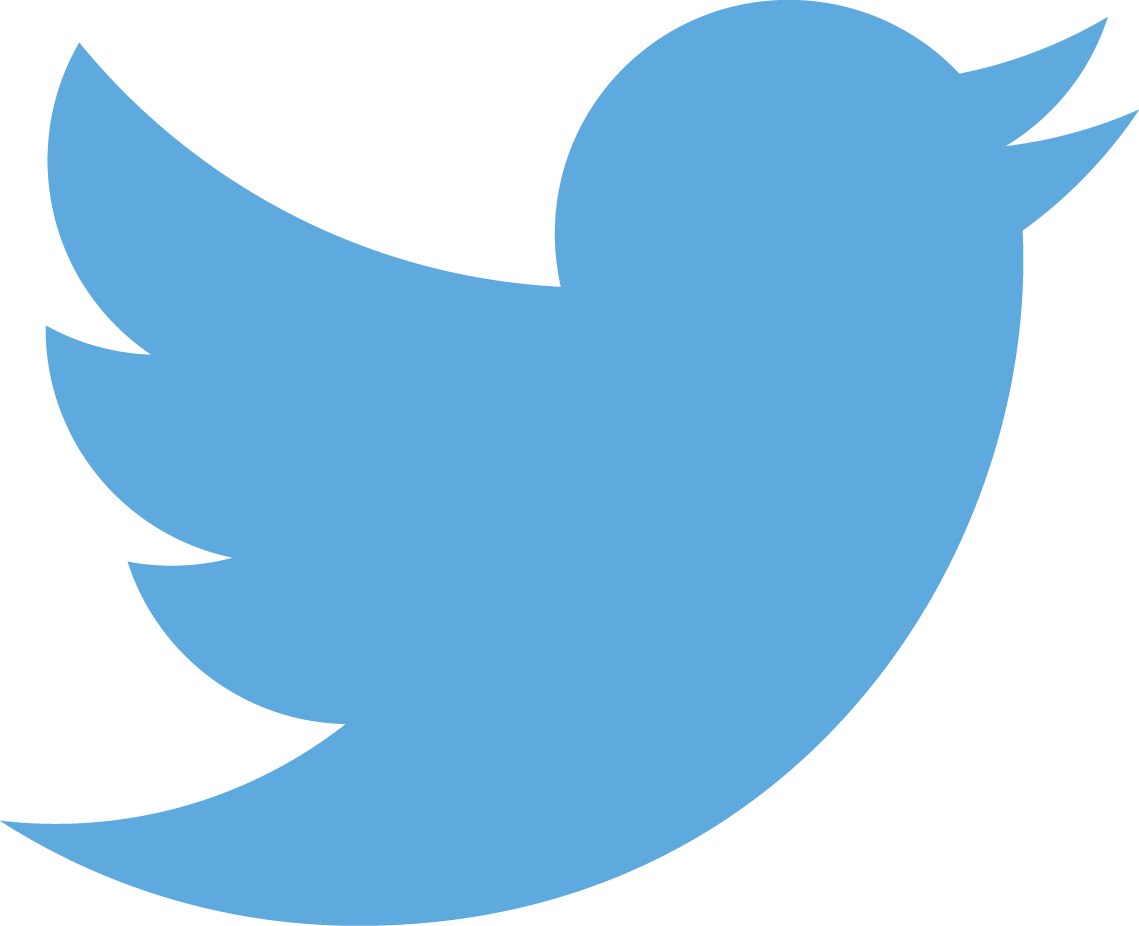 The crowd rates us 4.7 out of 5.0