Custom Framed Lanvin Scarf and Rosedale Gardens Gift Card
Auction item details Item # A46
Value: $200
Donated By: Donna Lormor
Description:
Lanvin - Paris scarf - Custom framed

This custom framed scarf is from the famous fashion house of Lanvin - Paris. Jeanne Lanvin (1867-1946) was the founder of this fashion house which is the third oldest in the world today. It is 22" x 22" and has been professionally framed in a wooden frame.
Value: $50
Donated By:
Scott Junge - Rosedale Gardens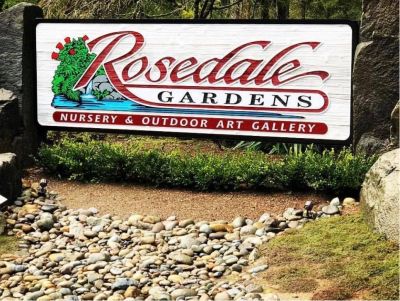 Description:
$50 gift certificate to Rosedale Gardens, where you can enjoy a walk through the nursery and gardens. See what is new this year and use the gift certificate to add something special to your yard.
Restrictions:
Please do not group multiple gift certificates together.
Rotary Club of Gig Harbor is a 501(C) organization