Large Decorative Platter and Rosedale Gardens Gift Card
Auction item details Item # A13
Value: $50
Donated By:
Lyn Junge - Rosedale Gardens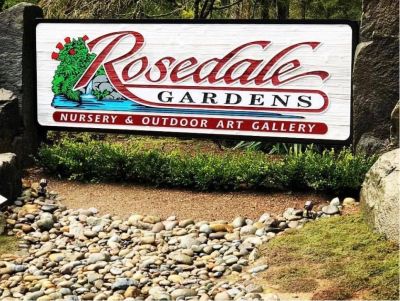 Description:
A $50.00 gift certificate to Rosedale Gardens, where you can enjoy a walk through the nursery and gardens. See what is new this year and use the gift certificate to add something special to your yard.
Restrictions:
Please do not group multiple gift certificates together.
Value: $50
Donated By: Ronald Roberts
Description:
This large round platter is 21" in diameter and rests in a metal stand, or can be set out on a table. The platter is olive and gold in color, with gold and black bands. The leaves are a darker green, outlined in gold.

The stand is metal and measures 14.5" wide and 22.5" tall.



Rotary Club of Gig Harbor is a 501(C) organization