Inspired Gardening for Your Vegetable Garden and Rosedale Gardens Gift Card
Auction item details Item # A12
Value: $50
Donated By: Penny Wilhelmsen
Description:
Are you tired of stakes marking the vegetables growing in your garden? These hand painted rock markers not only mark your plants, they are guaranteed to inspire your vegetables to grow!

This item comes with a crate, two hand tools, and gardening gloves.



Value: $50
Donated By:
Lyn Junge - Rosedale Gardens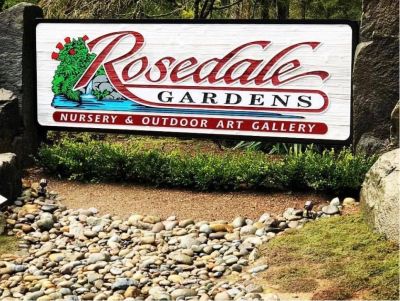 Description:
A $50.00 gift certificate to Rosedale Gardens, where you can enjoy a walk through the nursery and gardens. See what is new this year and use the gift certificate to add something special to your yard.
Restrictions:
Please do not group multiple gift certificates together.
Rotary Club of Gig Harbor is a 501(C) organization