Custom Made Elevated Herb Garden and Rosedale Gardens Gift Card
Auction item details Item # A10
Value: $200
Donated By: Jill Guernsey & Tom Stanfield
Description:
Q: What happened when Mel Wick taught Jill to use an impact driver?
A: She built an elevated herb garden. It's not nearly as nice as what Mel would have constructed, but he looked over my shoulder, so to speak, and we did it!

Constructed of cedar and galvanized steel, it measures: 31" H x 36" W x 12" D (approximately), and is lined with landscape fabric.
Value: $50
Donated By:
Scott Junge - Rosedale Gardens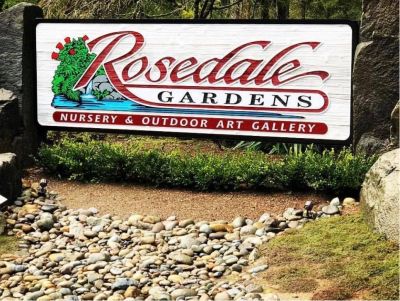 Description:
$50 gift certificate to Rosedale Gardens, where you can enjoy a walk through the nursery and gardens. See what is new this year and use the gift certificate to add something special to your yard.
Restrictions:
Please do not group multiple gift certificates together.
Rotary Club of Gig Harbor is a 501(C) organization