Thermal Hog Hunt for Two and Meat Processing
Bidding temporarily suspended
Auction item details Item # A4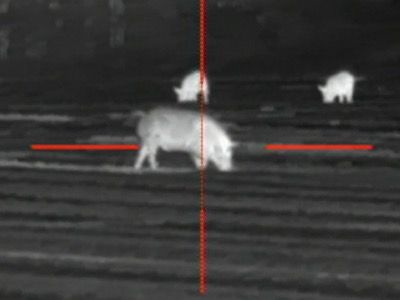 Value: $850
Thermal Hog Hunt for Two and Meat Processing
(2) man Thermal Vision Hog Hunt in Navasota Texas
The hunt will take place on 1700 acres of pig infested river bottom land along the Navasota River. We will be using the latest and greatest Thermal Vision Helmets and Thermal Visual guns on the market today. The hunt will need to be taken some time between March and September 2020 so that the river bottom has had a chance to dry up. The hunt will be for four hours.
Processing for hog @ Fisher's Ham & Meat in Spring for up to $150.00 in value.
Restrictions: Contact Jason Hudson directly to setup Hunt: 713-806-0036
March-September 2020
Donated By:
Jason Hudson
Thank you for supporting the ministry of Concordia Lutheran High School! The value of your donation may be tax-deductible; Concordia Lutheran High School is a 501(c)3 organization. Tax ID #76-0074905.