Yeti Tote and Tumblers
Bidding temporarily suspended
Auction item details Item # A10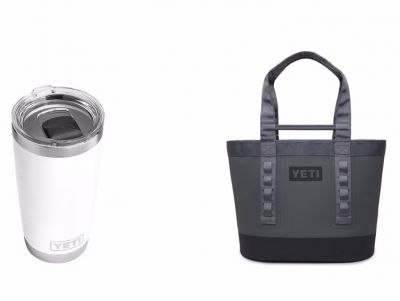 Value: $210
Yeti Tote and Tumblers
Yeti Tote in Charcoal approximate measurements: 15"x18"x10"

Designed to make any adventure's dirty work a little easier, the Camino™ Carryall is the perfect all-purpose, here-to-there bag for any and every day. Rugged and to-the-point, Camino is made from the same waterproof, ultra-durable, and easy-to-clean material as the Panga™ Duffel. This tote bag will keep your wet boots and waders contained, keep dry gear inside protected from mud and puddles, and provide a tough barrier from sharp hooks and tools. Never again leave your gear (or your truck) to the mercy of a sloppy bag.
Two- Yet 20 Oz Ramblers in white with lids
Donated By:
Thank you for supporting the ministry of Concordia Lutheran High School! The value of your donation may be tax-deductible; Concordia Lutheran High School is a 501(c)3 organization. Tax ID #76-0074905.