Vera Bradley 2-in-1 Bag
Auction item details Item # A302 - Section 1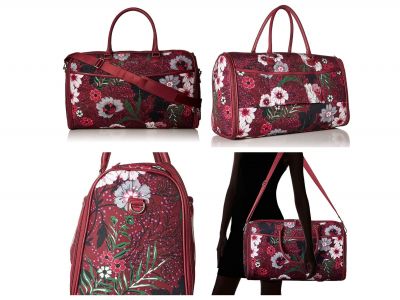 Value: $198
Vera Bradley 2-in-1 Bag
Vera Bradley is just as popular today as it was when it first came out. If you love or know someone that loves Vera Bradley this is a deal you are not going to want to pass up. This beautiful 2-in-1 bag goes from a hanging clothes bag to a duffel bag in seconds. Easy to carry, easy for travel and keeps your clothes wrinkle free!
Donated By:
Glen Judy - Jan's Hallmark
Live Without Limits is a 501(c)(3) and thankful for our community and your support.