Llama Gram & $100.00 AJ Moonspin Gift Card
Auction item details Item # A208 - Section 1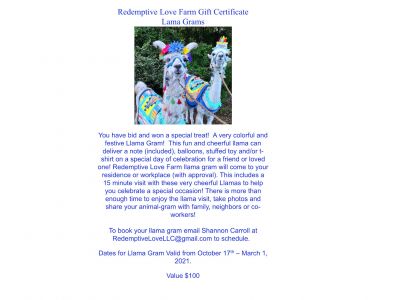 Value: $100
Llama Gram!
Know an animal lover? Or a kid who LOVES Llamas? This Llama Gram from Redemptive Love Farm will visit the person of your choosing dressed for whatever the occasion may be for 15 minuets!
Restrictions: October 17th - March 1st 2021
Donated By:
Shannon Carroll - Redemptive Love Farm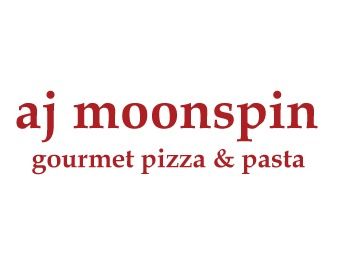 Value: $100
$100.00 Gift Card
Everyone likes pizza and AJ Moonspin does pizza best! Take the family out for dinner with this gift card.
Donated By:
Allison Cohenour - AJ Moonspin
Live Without Limits is a 501(c)(3) and thankful for our community and your support.