Beautiful Mountain Cottage in Murphy NC
Auction item details Item # A117 - Section 2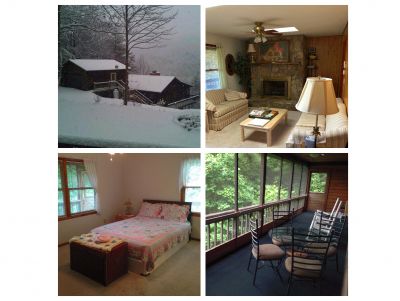 Value: $2,000
A Weeks Stay in Beautiful Mountain Cottage in Murphy NC
Enjoy a beautiful week in a charming 3 bedroom 2 bath cottage in Murphy North Carolina bring the family or enjoy a romantic getaway!
Restrictions: Available after November 1, 2020.
Cleaning fee $90
No pets and no smoking. Cabin also accommodates kids with Make a Wish Foundation and some kids are sensitive to smoke and animal hair. No cable or satellite.
Donated By:
Randy Eason
Live Without Limits is a 501(c)(3) and thankful for our community and your support.