John Paul Designs $100 Gift Card
Auction item details Item # A950
Value: $100
Donated By:
John Paul - John Paul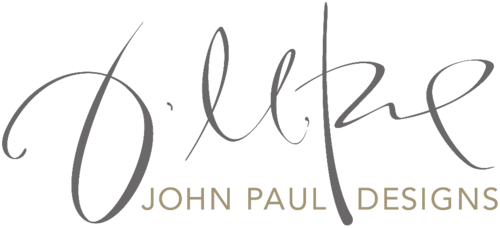 Description:
Our Story
John Paul has been designing & creating handmade jewelry in downtown Bend, Oregon for over twenty years. After earning a Bachelor of Fine Arts in Metalsmithing from the University of Wisconsin Stout, he spent several years apprenticing with master metalsmiths in Madison, Wisconsin and Vail, Colorado before making his way westward, eventually settling into life surrounded by the high desert slopes of the Cascade Mountains. It is here in the shadows of the looming volcanic peaks that he has been diligently working ever since, to perfect traditional fine metalsmithing techniques while skillfully incorporating his love of old world blacksmithing practices. Combining the two disciplines has required much trial & error, but the result is a body of work that is entirely unique: pieces that incorporate a variety of precious & ferrous metals, while showcasing the best of earth's brilliant gems.
Our Process
As John Paul was growing up in an auctioneer's family in the midwest, he learned a deep respect for objects that had been well-designed and created to last for generations. That appreciation informs his work as an artisan jeweler today. Whether he is melting down old pieces that are no longer being worn before forging the recycled materials into something wearable for a new generation, or setting an heirloom diamond into a fresh engagement ring, his intention is to create pieces that speak to the soul of the wearer.
Much of his work involves custom commissions. He is known to spend considerable time with a client, listening to their stories and allowing the true heart of their life experiences to seep into the design. It is a great honor to be trusted with creating modern talismans, and he finds meaning in forging pieces that will be worn and loved every day - substantial pieces that will eventually bear the record of a lifetime.
Our Studio + Gallery
John Paul's work carries the weight of a long history of craftsmanship and has a presence that is best experienced in person. Next time you find yourself in beautiful downtown Bend, Oregon, swing by for a tour of our current collection. There's magic in holding the pieces, turning them over and over in your hand, enjoying the feel of the forged textures of the earth: stone & lava, sand & leather. We'd love to meet you and hear your story.
Restrictions:
Gift card is good for case purchases only
Thank you for your support to a local 501c3 Tax ID # 82-4216575