GRAVITRAX Starter Set Value $79.99
Auction item details Item # A728
Value: $80
Donated By:
Suzy Leapin Lizard Owner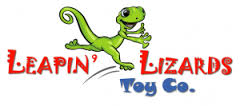 Description:
Starter Set - Includes everything you need to get started!
With over 100 pieces and 18 different construction elements, the GraviTrax Starter Set offers everything you need to begin building your own action-packed track systems. Discover how the laws of physics affect the path your gravity sphere takes by adding curves, crosses or even a cannon to your track. Experiment using different heights and angles to control the speed of the gravity sphere.
The included tasks and construction plans introduce you to the world of GraviTrax. Let your creativity take over and construct your own track designs from scratch. The more you build, the more you will want to experiment with new layouts, designs and add more Add-ons and Expansions to your collection.
Restrictions:
Ages 8 to 99
Thank you for your support to a local 501c3 Tax ID # 82-4216575