Piano for Beginners 4-Class Package
Auction item details Item # A114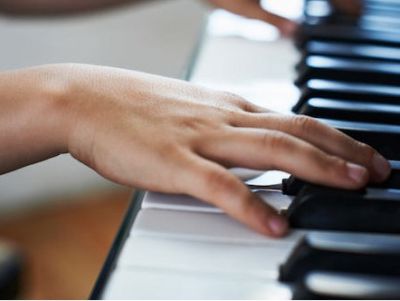 Value: $300
Piano for Beginners 4-Class Package
Learn the basics of reading sheet music, piano technique, and start to learn a favorite song on the piano with a music-loving teacher at your side!

Chloe Cavelier has been playing piano for over 15 years. With an amateur background in musical theatre vocals and piano accompaniment, she is the perfect teacher for the student who wants to learn to accompany themselves or just play for fun!
Restrictions: Students must be at least 10 years of age. If buyer owns a piano or keyboard, lessons may take place at the buyer's home. If buyer does not own a piano, lessons may take place at the Altadena Main Library Community Room once the District has opened again to the public.
Scheduling of the piano lessons is at the discretion of the donor and subject to COVID-19 guidelines.
Donated By:
Chloe Cavelier
The Altadena Library Foundation is a registered 501(c)(3) Tax ID#27-0999622.