Got Paella? Private Paella Party
Auction item details Item # A102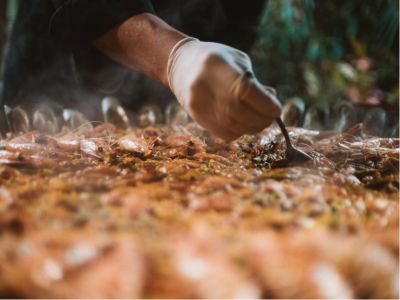 Value: $563
Got Paella? Private Paella Party
Spice up your life with a private paella feast! An expert paella chef from L.A. Paella Catering will provide this delicious rice dish for you and up to 9 additional guests in your home.
Restrictions: Bookings done Monday through Thursday. Valid for 1 year from date of purchase. For 2 to 10 guests. Paella only. Does not include plates and cutlery.

Scheduling of the party is at the discretion of the donor and subject to COVID-19 guidelines.
Donated By:
Michael and Claudie Bustamante
The Altadena Library Foundation is a registered 501(c)(3) Tax ID#27-0999622.