Victoria Vanriele Memorabilia
Auction item details Item # A13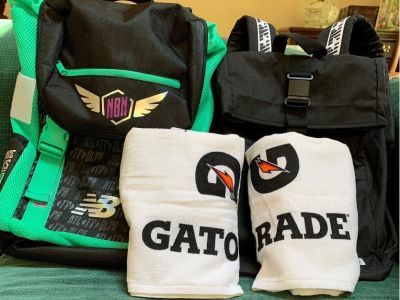 Value: $150
Victoria Vanriele Memorabilia
Victoria Vanriele is a senior at Governor Livingston High School and a nationally ranked runner. She is donating a few item from her Track & Field memorabilia that she has collected during her illustrious high school running career. It is extremely meaningful to her to be able to contribute to the community that has supported her over the years.
The items include:
A backpack she received for participating at the high school nationals where she was named an All-American;
A backpack that she received upon being invited to participate in the very selective New Balance Grand Prix; T
Two towels she received at being twice named the Gatorade New Jersey Runner of the Year.
These are items that could be special to some upcoming track athlete in the community.
Donated By:
Jewel Douglas