Donated By:
JSO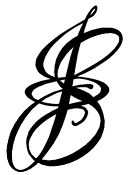 Description:
Tickets for 2. Best Seats in the House!!
Any single Concert
Restrictions:
Best available seats at time of redemption.Those who obtain a single-concert pass CANNOT reserve seats online for the concerts they wish to attend until single tickets go on sale September 8th. However, you may call, or stop by our box office to reserve available seat(s) in person before September 8th.

Box Office hours are Wed 12-4 and Thurs and Fri 10-1. (814) 535-6738Other seating available - call the office or visit the JSO website for options.
Thank You for supporting the JSO !