Fun in the Sun Basket!
Bidding temporarily suspended
Auction item details Item # A108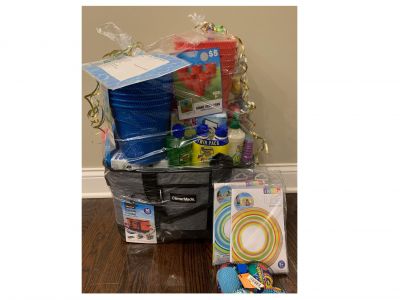 Value: $200
Fun in the Sun Basket!
Have an awesome day outdoors in the sun with this fun basket! Includes: Large Tote bag, collapsable cooler, koolpops, grilling set, pool lounge, 5 pool floats, 2 inner tubes, set of 4 splash balls, washer toss game, water balloon slide, 2 water blasters, toss and stick game, banana boat sunscreen, banana boat after sun lotion, banana boat aloe, 6 bubbles!
Donated By:
Mrs. Beaudry's & Larsen's 4th Grade Class