Margaritaville Basket!
Bidding temporarily suspended
Auction item details Item # A104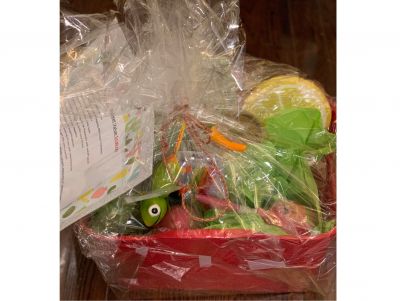 Value: $130
Margaritaville Basket!
Wasting away again in Margaritaville! That's what you can do with this amazing margaritaville basket! Includes: Patron silver tequila, handmade courmet margarita mix (only 5 calories!), margarita salt and dish, 2 mexican jarritos lime soda, cactus margarita/drink dispenser with on/off spout, cactus cutting board (for the limes!), lemon slice party napkins, 2 blue glass margartia glasses, 5 reusable drinking straws with cleaning brush, 2 maracas to get the party started!


Restrictions: must be 21 to purchase
Donated By:
LF 7th Grade Classes