Gun case and Coasters
Auction item details Item # A95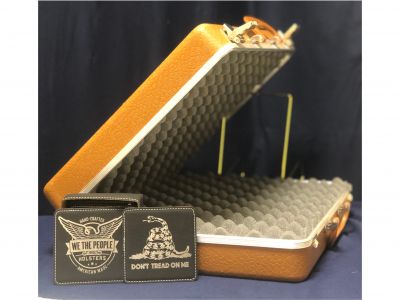 Value: Priceless
Gun case and Coasters
Gun case and Coasters Gun Case measures 18x14x4 1/2 and has the egg create foam liner. The coasters read: Don't Tread on Me,Hand-Crafted WE THE PEOPLE Holsters American Made,Girls just want to have guns, "Merica *Let's Get* STAR Spangled Hammered, Defend the 2nd Shall not be Infringed, Join, or Die. These are in a beautiful leather case.
Donated By:
Arlington Republican Club
Thank you for your support!