Two 6 Hour Days Of Work With Riley Larson
Auction item details Item # A14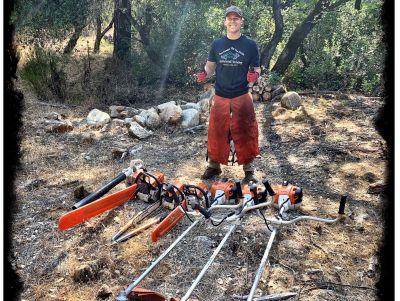 Value: $500
Two 6 Hour Days Of Work With Riley Larson
Do you need some work done around your house and just can't find a hard working person to help out?? HERE HE IS!!

TWO SIX HOUR DAYS
Of work around your home, ranch or farm
With Riley Larson-anywhere in El Dorado or Placer County
Riley has many skills and comes with much of his own equipment!
If tree trimming, log splitting, weed whipping, mowing & blowing is not what you need, Riley is also an AUTO DETAILER specializing in large recreational vehicles such as your boat or RV!
Restrictions: El Dorado County or Placer County only.
Riley is in nursing school much of the year, but he is available to work for you in December and January. (Possibly more if COVID-19 prevents him from going away to school.)
Donated By:
Riley Larson
Windows To My Soul is a 501(c)(3) charitable organization, Tax ID 46-3598122. All proceeds benefit Windows To My Soul. info@windowstomysoul.org - 530.620.2760