Bancroft Elementary School - Breakfast with the Principal and a Late Pass to Class
Auction item details Item # A309 - Section 1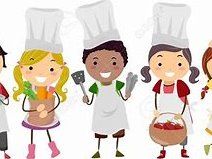 Value: Priceless
Bancroft Elementary School - Breakfast with the Principal and a Late Pass to Class
Your child and two friends will enjoy breakfast with Ms. Costa and receive a late pass to class! A great way to start the school day!
Donated By:
Bancroft Elementary School
ACE is a Field of Interest Fund of the Essex County Community Foundation (MA), a 501(c)(3) charitable organization (Tax ID 04-3407816.) Donations to ACE are tax-deductible.