IMPORTANT: Writer's Guild Award Script Star Trek ''The Return of the Archons'' autographed by William Shatner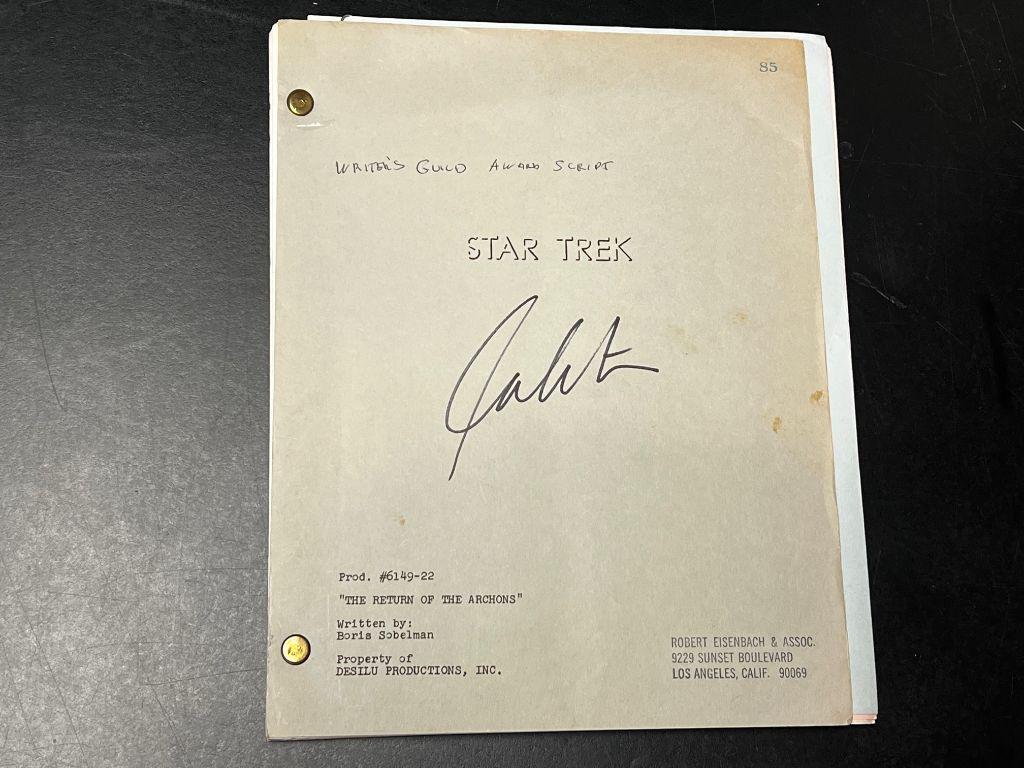 Value: Priceless
Donated By: CeCe Koplin
Description:
This is a grail item collectible from The Original Series. This is the Writer's Guild Award Script for Star Trek the Original Series Episode: "The Return of the Archons" written by Boris Sobelman and autographed by William Shatner.
It will be the cornerstone of any major Star Trek collection or museum.
Restrictions:
Please Note: Your bids represent amounts for the items only.
We use a third party shipper who will be in touch if you are the successful bidder to offer various shipping options to you at an additional cost. Please ensure that you understand the size and weight of each item before bidding.
Please Ask Questions as Items are **FINAL SALE!**
If you are the successful bidder; you will be contacted about arranging shipping for your winning items starting the week of November 29, 2021 after the US Thanksgiving Holiday.
Again bids are for items only: shipping is NOT included!!!
Thank you!
The Hollywood Charity Horse Show is a 501c3 organization. Our Tax ID is: 95-4246449. Our website is located at HorseShow.org