Ash-glazed Platter
Bidding starts Mon, Mar 19, 2018 at 6:00:00AM
Auction item details Item # A218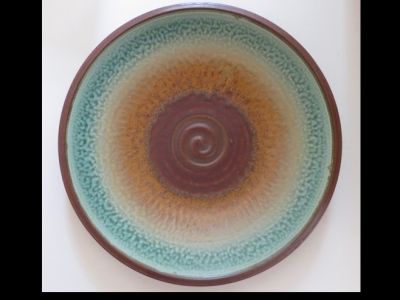 Value: $125
Ash-glazed Platter
Hand-thrown by Dan Dermer, ceramic artist, instructor and owner of Higher Fire in San Jose, this gorgeous stoneware platter was sprayed with ash glazes and fired to 2300 degrees. Food-safe, wonderfully textured, and downright hypnotic, it is meant for your daily use and enjoyment! Diameter: 16.5"; height at rim: 2.5"
Restrictions: Winner must arrange pickup from a PWC member.
Donated By:
Susan Rooke
All Sales are Final
Thank you for supporting the Peninsula Women's Chorus, a
 non-profit 501(c)(3) organization #20-0513547.