Group Exercise Training
Bidding starts Mon, Mar 19, 2018 at 6:00:00AM
Auction item details Item # A217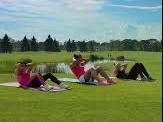 Value: $320
Group Exercise Training
Start an exercise program with Certified Personal Trainer and PWC member, Barb Hennings at Physio Personal Training. Barb will train 2-4 people as a group in a local park on the Peninsula or South Bay. Gather your friends and make your workout social! Barb will offer four (4) workout sessions for a group of 2-4 clients.
Restrictions: You must arrange your own group, times, and dates. Limited to locations on the Peninsula or South Bay. Training must be finished by 3/31/19.
Donated By:
Barbara Hennings - Physio Personal Training
All Sales are Final
Thank you for supporting the Peninsula Women's Chorus, a
 non-profit 501(c)(3) organization #20-0513547.