Little Church in Sonora
Bidding starts Mon, Mar 19, 2018 at 6:00:00AM
Auction item details Item # A195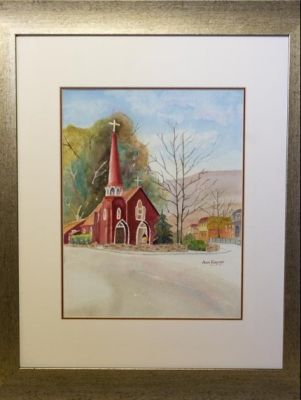 Value: $200
Little Church in Sonora by Ann Raynor
Framed original watercolor entitled "Little Church in Sonora" by Bay Area artist, Ann Raynor. This lovely painting depicts an iconic church in Sonora, CA. Nicely matted and framed, it measures 19 1/2" x 23 1/2".
Restrictions: Winner must arrange pickup from a PWC member.
Donated By:
Ann Raynor
All Sales are Final
Thank you for supporting the Peninsula Women's Chorus, a
 non-profit 501(c)(3) organization #20-0513547.