A.C.T.
Bidding starts Mon, Mar 19, 2018 at 6:00:00AM
Auction item details Item # A132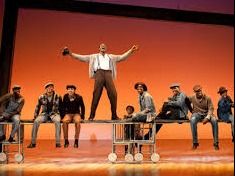 Value: $100
A.C.T. Preview Performance Voucher for Two
Voucher for two (2) tickets to any A.C.T. preview performance at The Geary Theater, the Strand Theater, The Reuff, or The Costume Shop.
Restrictions: Tickets subject to availability. Excludes Premiere Orchestra seating. Expires 3/19/19.
Donated By:
American Conservatory Theater

All Sales are Final
Thank you for supporting the Peninsula Women's Chorus, a
 non-profit 501(c)(3) organization #20-0513547.