Children's Musical Theater
Auction item details Item # A117 - Section 1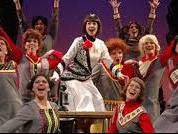 Value: $70
Two Children's Musical Theater Tickets
Gift certificate for two tickets to the recipient's choice of CMT's productions through the end of the 51st season. Shows include Beauty and the Beast , Chicago, The Adventures of Tom Sawyer, Anything Goes, Legally Blonde, and James and the Giant Peach.
Restrictions: Must be used for productions in 51st season through August 2019.
Donated By:
Children's Musical Theatre

All Sales Final. 
Local sales tax of 9.25% will be added, if applicable, to your winning bid.
PWC is a non-profit 501(c)(3) organization #20-0513547