JoJo's Pizza and Pasta $20 Gift Card
Auction item details Item # A142
Value: $20
Donated By:
JoJo's Pizza & Pasta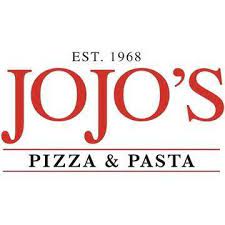 Description:
Use this $20 gift card at JoJo's for pizza, pasta, subs and more. Going on 50 years in business, JoJo's provides top quality ingredients, gluten free items, half portions, a friendly staff and a family atmosphere at their 2 pizza shops.
Restrictions:
May be used at either the Mechanicsburg location or the Upper Allen location.
---
Thank you from the Joseph T. Simpson Public Library and the Friends of the Joseph T. Simpson Public Library. We appreciate your support!
Joseph T. Simpson Public Library EIN 23-1652343