Titleist Golf Package
Auction item details Item # A9
Value: $275
Donated By:
Ken Deason - Federated Insurance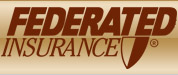 Description:
For the avid golfer! This Titleist Golf Package includes one dozen ProV1s, golf towel, mesh-back hat, backpack and a set of bourbon glasses.

All Titleist golf balls embody superior performance, innovative design and technology, precision manufacturing, and unmatched quality. It is why Titleist is the unequivocal #1 ball in golf.

This golf package would be a welcome addition to any golfer's equipment.
Contributions to the Selected Educational Trust are tax-deductible to the extent allowed by law.