Tiffany & Co Sterling Silver Ball Necklace
Auction item details Item # A80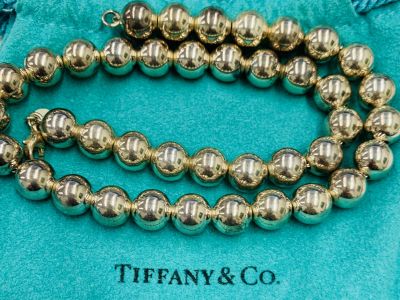 Value: $375
Tiffany & Co Sterling Silver Ball Necklace
15" iconic Tiffany Brand Silver Ball Necklace With Original Bag.
Donated By:
Racine Art Museum Store
Please include your cell phone number to receive updates throughout the evening on auction items, closing times, special announcements, etc.


If bidding strictly online, winning bidder is responsible for all shipping costs. Any packages that include liquor must be picked up at Wustum Museum. Federal regulations forbid the shipping of alcohol unless we are the manufacturer of the product.