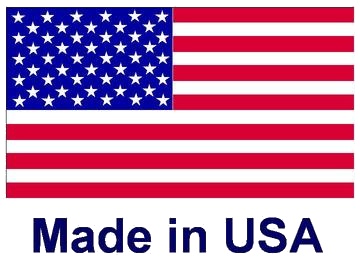 We're proud to say that everything about Silent Auction Pro is made in America!
These days it's very easy to hire off-shore developers, graphics artists, support teams and more. That doesn't match with our philosophy and pride in America. Everything you see and use in Silent Auction Pro was conceived and created right here in America by a small team of people passionate about what we do. If you need help or want to talk to someone, please call us! We promise your call won't be transferred to Frank in India. As a convenience to our customers, we have a new toll free number: (888) 691-5993. Press 1 to talk to a sales associate or 2 to talk to someone in technical support. Within a few seconds you will be talking to a human who knows the system and can answer your questions. We have a product that is second to none and we provide amazing support before and after you purchase the system. We promise to keep it that way.
While we're on the soap box of Made in the USA, and since you have read this far... We need fundamental tax reform in America and there is a concept and corresponding Bills before both Houses of Congress that would dramatically change this country in a very positive way. It's called the Fair Tax - HR25 / S155. It would eliminate all personal and corporate income tax, all payroll taxes and replace them with a single national retail sales tax with no tax on the basic necessities of life. It would bring millions of quality jobs to the United States, abolish the IRS, lower the marginal tax rate for 99% of Americans, make Made in the USA products competitive globally, reduce corruption in Washington and tax the 1-2 Trillion dollar shadow economy.
If you are interested you can learn more on the www.fairtax.org website.