Assistance League of Nashville's GIVING CAMPAIGN will provide funding to
support our
community's children by continuing the programs
you see here.
With no paid staff, we are an
ALL volunteer
organization raising funds
to benefit Nashville children in need.
We THANK YOU for your donation
to ensure we continue
Transforming Lives • Strengthening Community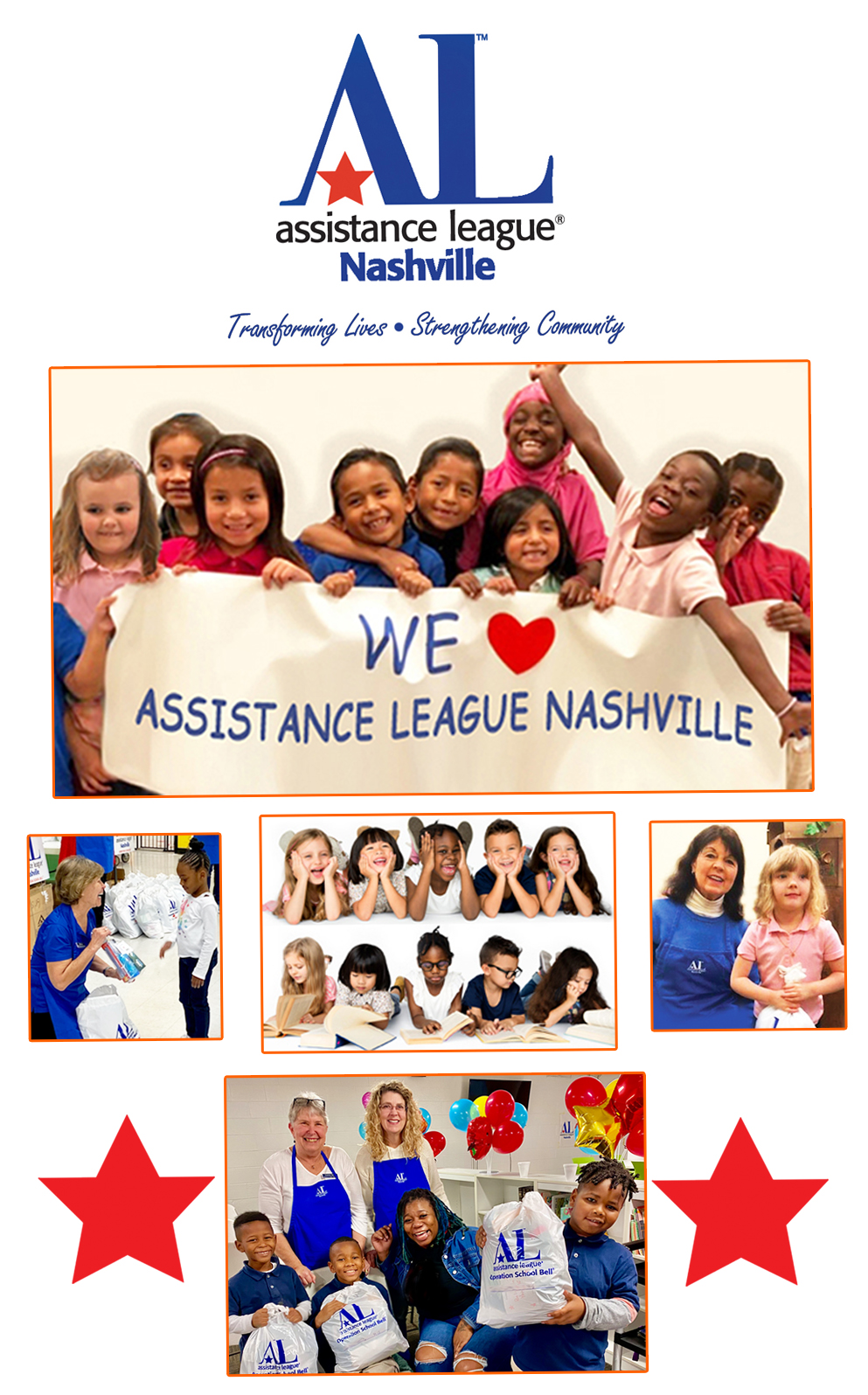 Donations to Assistance League of Nashville are tax deductible for Federal income purposes as Assistance League of Nashville is a registered
501(c)(3) organization in the State of Tennessee. By using this donation method, you as a donor, certify State of Tennessee residency.

Powered by Silent Auction Pro © Copyright: 2006 - 2023