The Perfect Family Fun Vacation Bundle in Beautiful Destin
Auction item details Item # A101 - Section 2
Value: $300
Two Relaxing Nights Stay at the Beautiful Holiday Inn Resort in Fort Walton Beach
Just minutes from Destin on Okaloosa Island, Fort Walton Beach is a beauty of it's own. Known for its sandy white beaches and crystal clear emerald water this opportunity is any beach lovers dream. Holiday Inn Resort is located on beautiful Okaloosa Island, directly on the beach facing the Gulf of Mexico. With all the amenities you could need including a gulf front pool with cascading waterfall, lazy river and a 24-hour fitness center you are not going to want to leave.
Restrictions: Expiration Date 02/28/2021
Donated By:
Ivana Coteat - Holiday Inn Resort - Fort Walton

Value: $116
Two Adult & Two Kid Tickets for Destin's Premire Pirate Cruise
Ahoy Mateys! Unlock the treasure of your heart and let your dreams come true as you embark on a one-of-a-kind adventure on the high seas of the Emerald Coast! The captain and his mates will amuse your whole crew from beginning to end, engaging willing participants in pirate-themed activities, witty banter, singing, and dancing. Bring the whole family with two complimentary adult and two complimentary kid tickets!
Donated By:
Buccaneer Pirate Cruise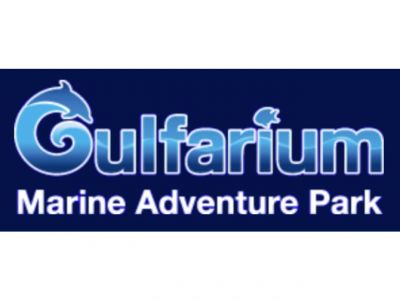 Value: $88
Four General Admission Tickets to the Gulfarium Marine Adventure Park
Join in on all the fun that is to be had at the Gulfarium Marine Adventure Park! With four general admission guest passes you have access to the exhibits, shows training demonstrations and more! From Dolphins and Penguins to Stingrays and Turtles this trip will enchant everyone.
Restrictions: Expiration Date 08/31/2021
Donated By:
Gulfarium Marine Adventure Park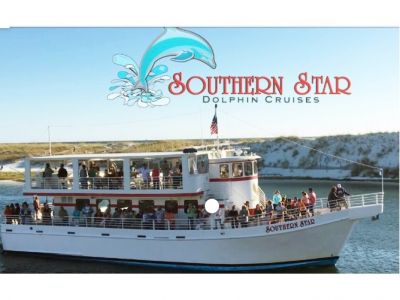 Value: $85
Four Southern Star Dolphin Cruise Tickets
Witness the extraordinary aboard The Southern Star, Destin's Original Dolphin Cruise. Our world-renowned dolphin cruise has been featured on CNN "Earth Matters," National Geographic's "Earth Watch," and hosted writers for numerous blogs, national magazines, and other travel publications. Cruise the pristine emerald green waters of the Gulf of Mexico along the world's most beautiful sugar-white sand beaches of Destin, Florida Experience up close viewing of dolphins, seabirds and a variety of other marine life. Our 2-hour cruises offer affordable, relaxing fun, and sightseeing for the whole family!
Donated By:
Southern Star Dolphin Cruise
Value: $50
Gift Card to Boshamps, One of the Absolute Finest Resturants in Destin Harbor
Boshamps started out about 40 years ago with a vision and goal of providing the finest quality ingredients in the most comfortable, family friendly atmosphere available and they have succeeded! As a Seafood and Oyster house next to the water it doesn't get any better than sitting on the deck enjoying some live music while indulging yourself in their House Smoked Yellowfin Tuna Dip. Don't pass this gift card up!
Donated By:
Heather Swanson - Boshamps
Live Without Limits is a 501(c)(3) and thankful for our community and your support.