Nuccio's Nurseries & Gardening Book
Auction item details Item # A142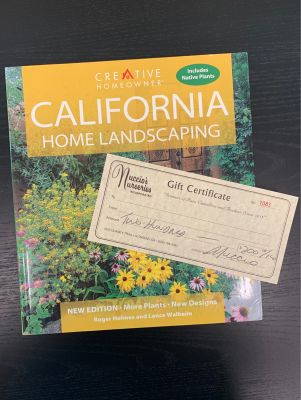 Value: $200
$200 Gift Certificate to Nuccio's Nurseries & Gardening Book
Enjoy a shopping spree at this family-owned Altadena staple with a book about California landscaping to guide your efforts!

In 1946, Giulio Nuccio bought land in Altadena to form a nursery – all these years later, brothers Tom and Jim, Giulio's grandchildren, manage the operation, known for their world-famous camellias and azaleas.
Donated By:
Nuccio's Nursery
The Altadena Library Foundation is a registered 501(c)(3) Tax ID#27-0999622.