Bogart's Gin Package
Auction item details Item # A132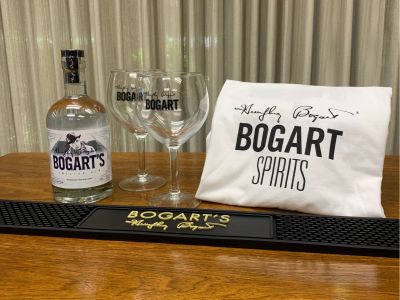 Value: $80
Bogart's Gin Package
As Humphrey Bogart once said, "The trouble with the world is that it's always 3 drinks behind." Catch up in style with:
Bogart's English Gin: small-batch, super premium distilled and lovingly crafted by artisans
Two Bogart's gin glasses
A Bogart's spill-stop bar mat
Bogart's t-shirt (size adult XL)
And sip this classic, no-nonsense, smooth gin while you enjoy a DVD of Bogart's classic Casablanca. "Of all the gin joints in all the towns in all the world..."
Donated By:
Chloe Cavelier
The Altadena Library Foundation is a registered 501(c)(3) Tax ID#27-0999622.