Children's Birthday Party at the Main Library & Patticakes Gift Certificate
Auction item details Item # A111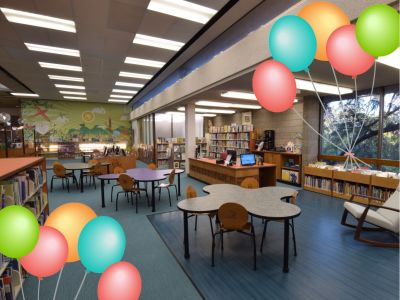 Value: Priceless
Children's Birthday Party at the Main Library & Patticakes Gift Certificate
Does your child LOVE the library? Make their dreams come true and host their next birthday party at the Altadena Main Library with a $35 gift certificate to Patticakes for the birthday cake! You bring the food and one of our Children's Department staff will lead a story time and activity for 12 children.
Restrictions:
Parents must be present; Children's staff is not responsible for supervising children during party. Block out dates include all library closures and weekdays. Only available to be scheduled on a Sunday. DISCLAIMER – Due to COVID-19, this package cannot be redeemed until the Altadena Library District buildings are open to the public and public health orders allow gatherings of over 12 people. The party has no expiration date. The Patticakes gift certificate expires 9/26/2021.
Donated By:
Altadena Library Foundation

The Altadena Library Foundation is a registered 501(c)(3) Tax ID#27-0999622.