S'mores Campfire Gift Basket - Backyard Family Fun!
Auction item details Item # A54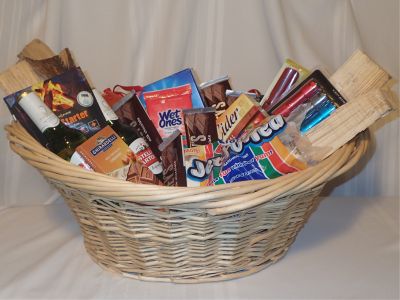 Value: $40
Fun Campfire Gift Basket
Large basket contains everything for a fun campfire evening
with the kids, even the firewood. Also in the basket are 4 Telescoping
Hot Dog Forks, Fire Starters, A long lighter, Insect repellant, 3 small
flashlights, Wet Ones hand wipes, Off Insect Repellant, Graham
Crackers, Marshmallows, 6 Hershey Bars, Apple Cider Mix,
5 glow bracelets, 1Ghiradelli chocolate and carmel bar, and
2 Stella Artois for the parents.


Donated By:
Friends of LIMB