Chanticleer Concert
Bidding starts Mon, Mar 19, 2018 at 6:00:00AM
Auction item details Item # A205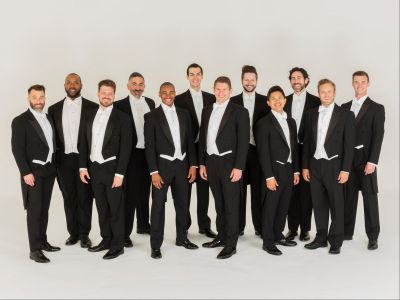 Value: $120
Two Premium Seats for Chanticleer's June Concerts
Gift certificate for two premium seat tickets for Chanticleer's "Then and There, Here and Now" concert celebrating Chanticleer's 40th Anniversary.
Concert dates are:
6/9 at 8pm (Danville)
6/10 at 5pm (Sacramento)
6/12 at 8pm (Santa Clara)
6/15 and 6/16 at 8pm. (San Francisco)
Donated By:
San Francisco Chanticleer, Inc.

All Sales are Final
Thank you for supporting the Peninsula Women's Chorus, a
 non-profit 501(c)(3) organization #20-0513547.