Winchester Mystery House Tour
Bidding starts Mon, Mar 19, 2018 at 6:00:00AM
Auction item details Item # A201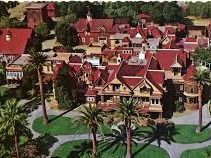 Value: $78
Winchester Mystery House Mansion Tour for Two
Two (2) Mansion Tour passes to "beautiful, but bizarre" Winchester Mystery House in San Jose. Tour through 110 of the 160 rooms and look for the bizarre phenomena that gave the mansion its name.
Restrictions: Expires 3/31/2019
Donated By:
Winchester Mystery House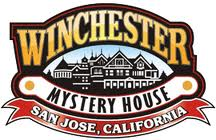 All Sales are Final
Thank you for supporting the Peninsula Women's Chorus, a
 non-profit 501(c)(3) organization #20-0513547.