Acrylic Painting by Jungmee
Bidding starts Mon, Mar 19, 2018 at 6:00:00AM
Auction item details Item # A196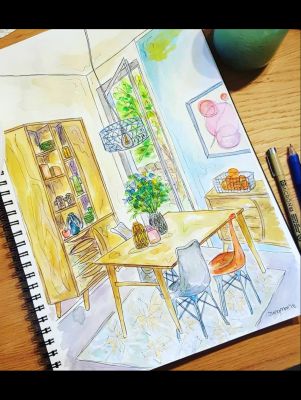 Value: $200
Acrylic Painting by Jungmee
Hand-painted by PWC's former accompanist, Jungmee Kim! Acrylic paint + felt pen on 29.7cm x 42cm natural grain paper.
Restrictions: Frame not included. Item will be available for pickup between April 18-28. Winner must arrange pickup from a PWC member.
Donated By:
Jungmee Kim
All Sales are Final
Thank you for supporting the Peninsula Women's Chorus, a
 non-profit 501(c)(3) organization #20-0513547.