Pump it Up
Bidding starts Mon, Mar 19, 2018 at 6:00:00AM
Auction item details Item # A123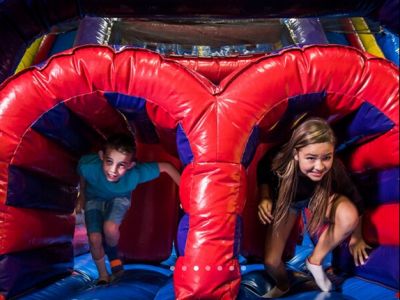 Value: $464
Pump it Up Classic Party
Includes a 2-hour party for up to 25 kids plus the birthday child, 25 balloons, one large pizza, and two Play Time passes. Located in Santa Clara, Milpitas, and Pleasanton.
Restrictions: Mon - Thurs only. Excludes weekends and national holidays. Party cannot be upgraded. Expires January 19, 2019.
Donated By:
Pump it Up

All Sales are Final
Thank you for supporting the Peninsula Women's Chorus, a
 non-profit 501(c)(3) organization #20-0513547.